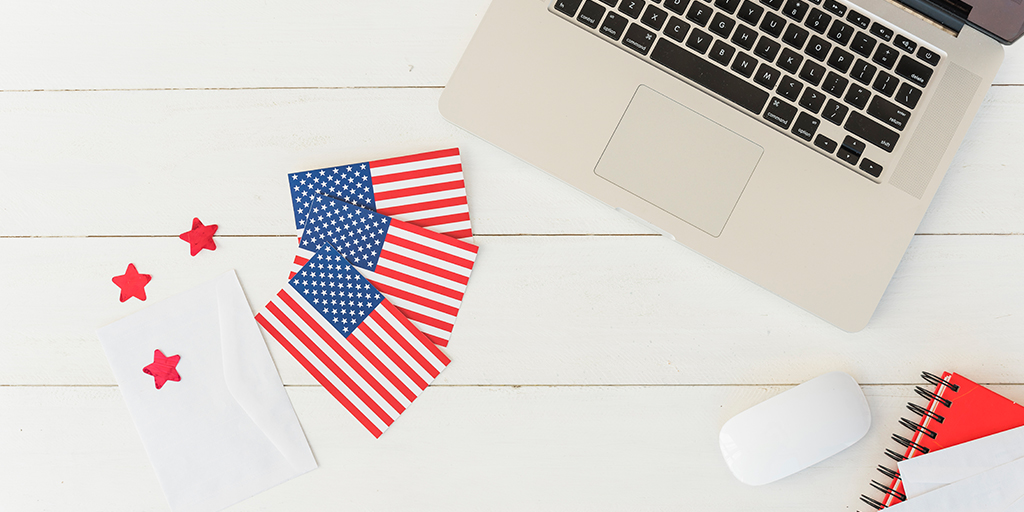 As the United States celebrates Independence Day, businesses across the nation have an opportunity to reflect on their growth and explore avenues for innovation. In today's world, custom app solutions are a driving force behind business success.
TechRev, a leading US-based mobile and web development company, is here to revolutionize your business journey with its exceptional custom app development services. From custom software development to Android and iOS app development, TechRev invigorates businesses with cutting-edge solutions tailored to their unique and extraordinary needs.
Let's explore how TechRev's custom app solutions can enhance your business proliferation this Independence Day.
Independence Day Business Growth with Custom App Solution
In a world where one size does not fit all, generic applications often fall short of meeting businesses' specific requirements. Custom app development allows you to harness technology's full potential by tailoring solutions to your organization's unique needs.
Businesses can start with a Minimum Viable Product (MVP) and gradually add features and enhancements as their needs evolve or market demands change. This adaptability helps businesses stay competitive in dynamic industries. The company did better, worked harder, and made customers happier.
Custom business app development enables seamless integration with existing systems like CRM and ERP, facilitating efficient data exchange and process automation.
The application development involves ongoing maintenance and support, ensuring that the application remains up to date, compatible with new technologies, and continuously optimized for performance.
TechRev's custom app solution understands this and excels at developing custom software that coordinates perfectly with your business objectives.
Recasting Vision into an Avant-garde Tailor-made Mobile App
TechRev's team of experienced developers and designers is passionate about turning your ideas into high-quality applications. TechRev creates custom apps and web solutions.
From concept to execution, we work jointly with you to ascertain that every detail exemplifies your vision. By combining ultra-modern technologies and innovative design, TechRev ensures that your app stands out from the competition and shines amidst fierce competition.
Mobilize your business toward modernization and perfection with a tailor-made, feature-rich mobile app.
Android App Development: Reaching Millions of Users
With the majority of smartphone users in the US utilizing Android devices, having a strong presence on this platform is essential for business success. TechRev specializes in Android app development, leveraging the latest tools and frameworks to create seamless, user-friendly applications. From e-commerce platforms to productivity tools, TechRev can build Android apps that cater to your target audience, driving user engagement and boosting business growth.
iOS App Development: Tap into the Apple Ecosystem
For businesses targeting the affluent iOS user base, TechRev offers top-notch iOS app development services. Our team of experienced developers works diligently to ensure your app adheres to Apple's guidelines and provides users with a seamless experience.
From iPhone to iPad and Apple Watch apps, TechRev's iOS solutions help you connect with your audience on Apple devices. This expands your reach and maximizes your business potential.
Celebrate Independence day and propel company enhancement with TechRev's custom app solutions.
The TechRev Advantage: The Journey to Software Development Excellence
Choosing TechRev as your software development company has substantial advantages. We take pride in our commitment to perfection, reliability, and timely project delivery.
Within our software development cycle lies a meticulously crafted path, guiding you through innovation and creation. We begin by gathering requirements, fueling our ideation process, and architecting systems that support iterative releases. We need clean and testable code that meets high-quality standards through thorough testing.
Our team employs agile methodologies to ensure flexibility and transparency throughout the custom app development process. We help you define your business objectives, evaluate your investments, and plan a purposeful roadmap to achieve your vision.
Our unwavering commitment to delivering scalable and robust software products sets our custom software development services apart. Our team of experts employs ground-breaking quality engineering practices, leveraging modernization approaches to transform applications into technological marvels. Throughout the product development life cycle, we remain steadfast in our adherence to agile and CI/CD principles, guaranteeing a seamless and efficient process.
Experience truly exceptional software solutions that drive your enterprise toward unparalleled success with us!
Final Note!
As your business strives for growth and success this Independence Day, fuel your journey with TechRev's custom app solutions. By welcoming the power of custom app development, you can discover new opportunities, engage users, and simplify your operations. TechRev offers reliable software and app development services for corporate innovation. Coalesce with TechRev this Independence Day and watch your business soar.
Contact us today and venture on a journey of fruition and success!