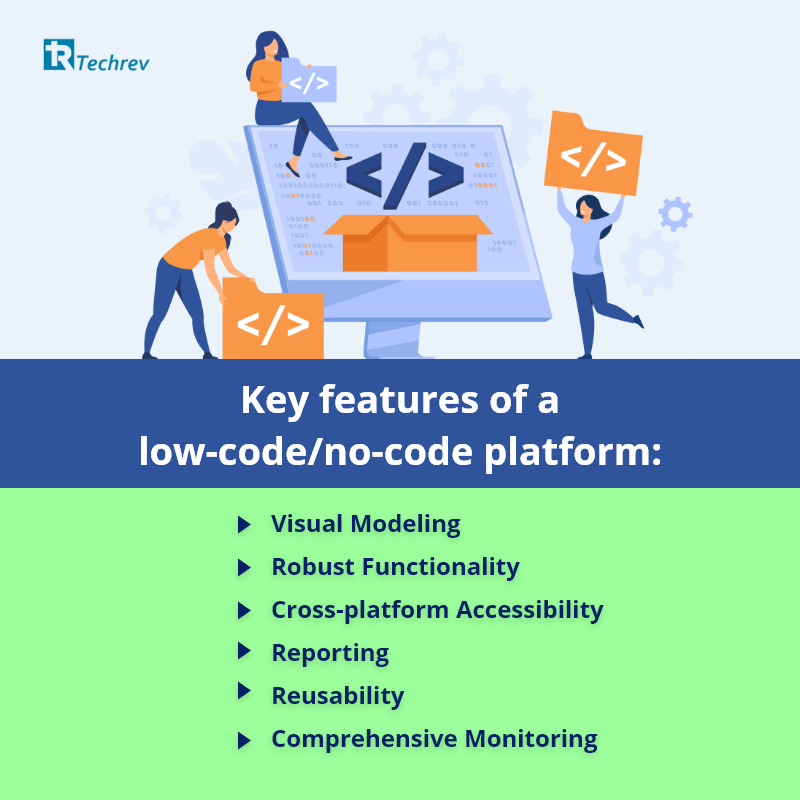 Which is better- a low-code/no-code or traditional custom software development? This debate has taken the world of custom application development by storm.
The concerns around implementing low-code/no-code development is justified.
The sky-rocketing popularity of low-code/no-code development has already made a lot of think that traditional software development approach will be obsolete in near future.
Now, in this article, we are going to explore these two approaches in more detail.
Traditional coding approach:
The traditional coding approach involves working with an entire team of developers and programmers. It requires gathering a specific set of requirements from the client's end, creating a plan and working with a team of application developers to build custom code for an application to meet the exact requirements of the client.
Although, it is an already established and mainstream custom software development method still, these projects are complex, costly and time-consuming due to these factors below-
Multiple software coding errors
Wrong estimations
Testing difficulties
Multiple infrastructure-related delays
Additionally, a traditional custom software development approach involves a continuous maintenance stage to keep the custom application running efficiently and up-to-date.
Low-code/no-code solution:
Unlike the traditional custom software development approach, low-code/no-code platforms refer to an application used to build business software tools.
It doesn't require the developers to write any code or having any prior experience in coding.
Low-code/no-code platforms are an excellent solution as they offer crucial advantages like accessibility, speed and low development cost.
These platforms come with a robust and highly user-friendly interface that allows users to develop custom applications with easy-to-use hands-full of features like
Drag and drop mechanism
Spreadsheet imports
List of selection boxes
Crucial features of low-code/no-code platforms:
A legitimate low-code/no-code platform comes with the following features:
Visual modelling:
In a low-code-no-code platform, a complex code is replaced by the drag and drop interface. Easy visual modeling allows the developers to manage and process data easily.
Robust functionalities:
A popular low-code/no-code solution comes with excellent functionalities that don't require a developer to create core modules for an app from scratch. These platforms have pre-built core modules like customer service management, data management, etc.
Reusability:
As we have just mentioned, low-code/no-code platforms come with pre-configured modules and functionalities for applications, developers can reuse all these features for different solutions without any disruption.
Cross-platform accessibility:
Multi-device compatibility is one of the best things about using a low-code/no-code solution like DEW, developed by TechRev. It enables developers to build custom applications that can run on any device and platform.
Comprehensive monitoring:
A legitimate and popular low-code/no-code platform allows developers to monitor the workflows and processes to ensure the utmost efficiency of their applications. It can be used for analytical purposes also as a user can use it to track the performance of other applications.
Low-code/no-code application development vs traditional custom application development:
Here are some of the key differences between the two approaches-
Skill-sets:
The traditional application development approach comes with various features and functionalities that allow developers to create complex applications. But when it comes to using the various features and functionalities of traditional application development, the developers must require sufficient skills and knowledge,
Low-code/no-code application development approach, on the other hand, doesn't offer so many features and functions. These platforms have a small number of tools and features that enable developers to build different types of applications without much effort and time.
Application Quality:
Due to the complex nature that requires high technicalities, developers often end up creating a lot of bugs in the process that hampers the usability of the applications.
A low-code/no-code platform enables developers to build applications without creating bugs. It leads them to create applications that run seamlessly without any error.
Cost:
A traditional custom software application is really expensive to develop. The price can range anywhere between $40,000 to $250,000 and it may go beyond that limit depending upon the unique requirements of the businesses. It is a viable option for large enterprises that require highly customized software which is challenging to develop with a low-code/no-code platform.
Agility:
Traditional application development platforms come with a complex configuration system that makes them less agile. It usually takes considerable time for developers to learn and operate them efficiently.
The good thing about a low-code/no-code platform is that it is much easier to use and operate than the traditional ones. The drag and drop interface enables developers to create applications without writing any code. All they need to use the drawing method to develop an application with the drag and drop method.
Maintenance:
Maintenance is a big concern with a traditional application development method as the updates and revisions need a dedicated effort from an in-house or a third-party web and mobile application development solution. Software revision and update is a challenging process as it requires a team plan, design, testing plans and educating users on new changes.
A low-code/no-code platform is run and maintained by the parent company that owns it. Thus, it makes the process simpler for the users to maintain the applications as all the updates and enhancements are maintained by the platform-hosting provider. This is highly advantageous for the small or mid-sized organizations that have a non-existing or small IT team.
The software industry is experiencing a substantial paradigm shift in terms of the application development approach. The low-code/no-code development solution is being adopted by the majority of businesses when it comes to developing applications.
A statistic suggested by Gartner shows that almost 65% of all applications will be developed by using a low-code/no-code application development approach. If you want to have more information about low-code/no-code solution, look no further than TechRev as our brainchild and pioneering low-code/no-code solution DEW has already made the application development work a complete hassle-free and highly cost-efficient affair for a lot of organizations.