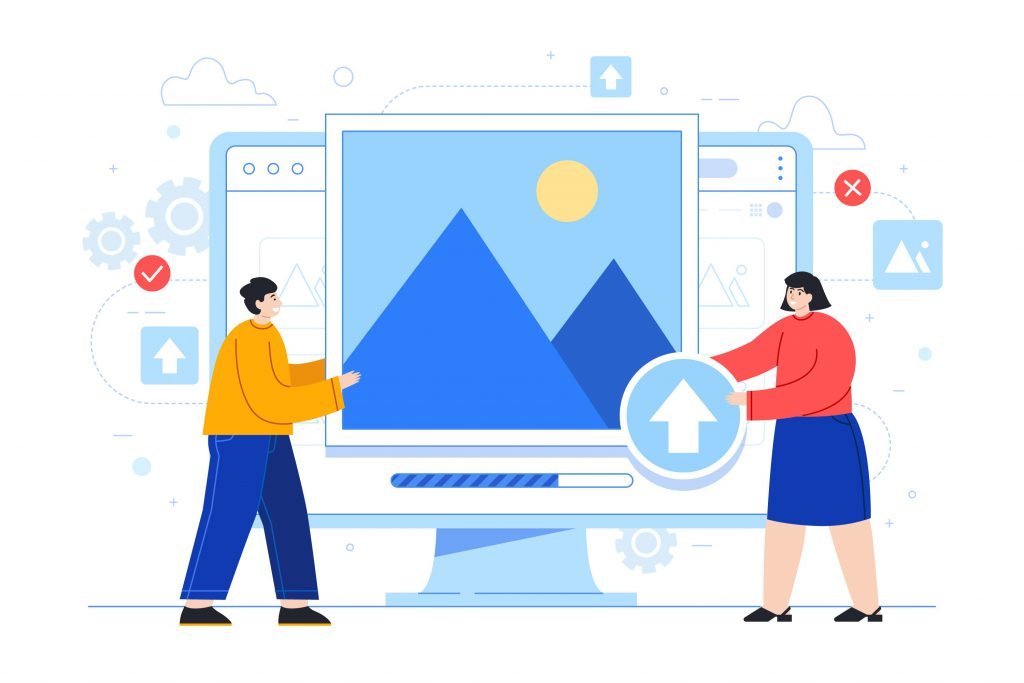 Since the last two year, highly functional hybrid apps have come highly popular among the online business owners and app developers. So, this article is going to tell you all about hybrid apps.
With the growing popularity of smartphones, mobile app development has become a huge business these days. Now, more and more enterprises are relying on mobile application marketing and using it as a crucial element to give a strong boost to their e-commerce businesses.
Earlier, organizations preferred getting only Native applications developed for their businesses. But now, with the major changes in application development technologies, enterprises are looking for an application development process that ensures excellent speed and cost-efficiency.
When factors like speed, performance and cost-efficiency are concerned, Hybrid Applications have already started replacing Native apps in the technology market.
What is A Hybrid Application?
These apps are developed with web technologies that include elements from both native and web apps. This is the reason why these apps are known as HYBRID APPLICATIONS. A hybrid application are written in JavaScript, CSS, HTML5 and then come in a Native wrapping.
Hybrid apps take less development time than native apps and they are fast and easier to maintain. Hybrid apps reduce the cost and development time as the single codebase can be deployed across all mobile and web platforms.
Let's look at the crucial features of Hybrid Apps:
Hybrid apps are written using the same codebase.
These apps are more cost-effective than native apps.
There are lots of readymade plugins available for developing Hybrid apps.
Now it's time to know about the crucial benefits of Hybrid Apps:
Reduced Application Development Cost:
We all know the digital world is a highly competitive place. Businesses can save a considerable amount of time and cost by developing a highly functional hybrid application.
We, at TechRev, use a highly cost-efficient hybrid project development platform that enables us to save our clients' overall costs. The project development frameworks that we use are Ionic (Components), Cordova (access native elements) and Angular framework (front-end framework). We use our proprietary tool DEW (Developer Efficiency Workbench), a Low-code/No-code solution to develop an application with the stack mentioned above.
Enhanced User Experience:
An attractive design and smooth user-experience are the two crucial components that bring more people to your online business. An app should be highly responsive across different devices to ensure an optimum user experience.
Hybrid applications always come with high-loading speed due to their lightweight nature. It performs without any lag, even with heavy HD graphics. Therefore, a hybrid app is a preferred choice for those who want to have maximum user-engagement with a satisfying user-retention from both the iOS and Android platforms.
Supports Offline Data:
One of the most effective ways to make your application more responsive is caching data. Developing an application that can support offline data and information in place without the internet can substantially increase your brand's user-engagement and trust-score.
Hybrid apps can efficiently save data by using the device's API that can be accessed during low internet connectivity. This way, hybrid apps keep users connected to your brand all the time.
Easy Maintenance:
These days, a majority of businesses prefer to opt for hybrid app development because of its high scalability. Hybrid apps can be updated quickly and generally don't experience any complex issues related to frequent version updates.
Multi-Platform Support:
Leading-edge Hybrid Application Development companies like TechRev can build a hybrid app that works seamlessly across all major mobile platforms. However, the application's performance greatly depends on the development platform. This is exactly where TechRev gains the competitive edge by using its proprietary hybrid application development platform called DEW, as it allows us to harness its optimum benefits. If you are looking forward to harnessing the benefits of marketing leading hybrid app technology, we can quickly connect with you to understand your exact requirements. Contact us to get a free of cost consultation on your hybrid app development project and its unique requirements.