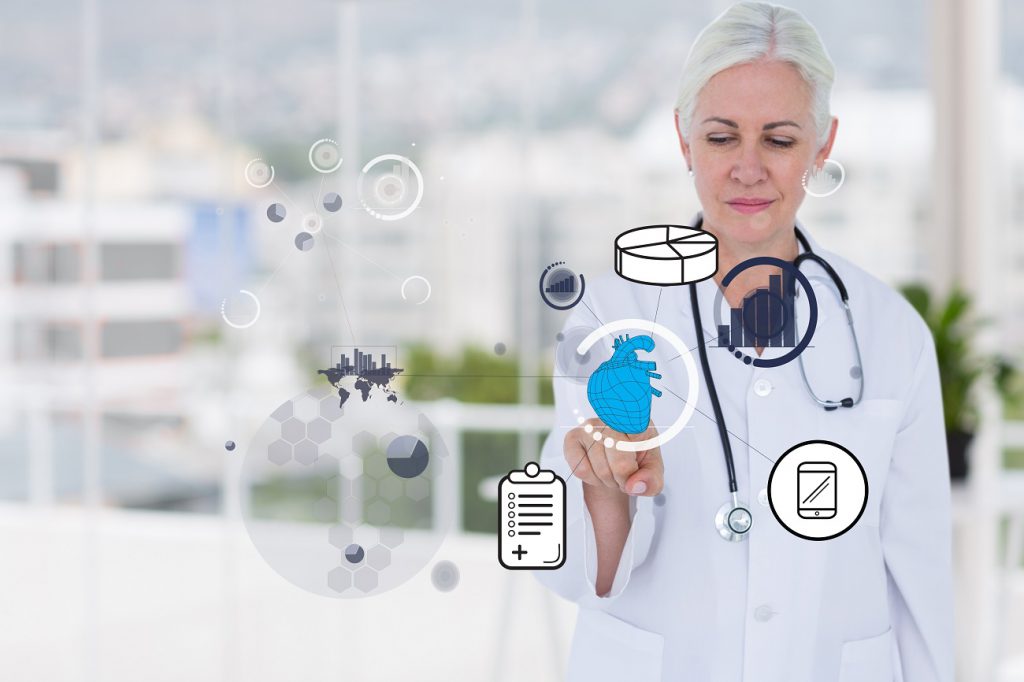 COVID-19 has made us realize the importance of living a healthy life. A majority of people are now focused on maintaining health, being fit and ensuring utmost personal safety at a reasonable cost. This has given a steady rise mHealth apps.
Patients and healthcare providers use healthcare applications for different purposes such as treatment support, providing information on healthcare, clinical trial practices, tracking regular health updates, personal health advice and overall progress.
According to the statistics, The global mHealth solutions market is expected to reach USD 213.6 billion by 2025 from USD 50.8 billion in 2020, at a high CAGR of 33.3% during the forecast period of 2020 to 2025.
Currently, there are almost 325,000 health and fitness-related applications available in the market.
here are the best practices for building a mobile-based health app that ensures utmost convenience to users, cost-efficiency and ease of access.
However, before we start discussing the best practices to develop a best-in-class mHealth app, there are two crucial steps that one should follow-
Understanding the user-requirements well: Before directly jumping into the development process, one should completely understand the intent of the application. Based on the exact needs of the users, the intents should be decided and the design of the app should be created based on that specific intent.
Law and Regulation Compliances: Healthcare apps always involve storing personal and confidential information about the patients or users. Therefore, the healthcare application must be secured. Before you start developing apps, one should ensure all laws and regulations are properly complied with. In the US, all mobile health apps must comply with the Health Insurance Portability & Accountability App (HIPAA).
It's time to discuss the best practices for developing a highly-functional mHealth apps:
A significant number of research and studies suggest that users of apps always expect to have immediate access to information and flexibility of direct and easy communication. To develop a highly functional and attractive app, you should follow these practices:
Ease of Access:
Usually, a mHealth app has users of different age groups and therefore it should provide ease of access to everyone. The entire user-flow and functionality should be simple and easy to understand. The user-flow should allow users to easily navigate within the app. The signup and login process should ask for minimum data from the users to ensure a quick sign-in process. As a highly experienced and leading-edge custom mobile app development service, TechRev always makes sure it understands the user's psychology when developing a mHealth app from the scratch.
For example, a mobile healthcare app for patients should avoid too many incidental questions, multiple screens or clicks, as these things cause more stress for a patient who is in immediate need of help.
Enticing Design:
The design of the application should draw the attention of target users. First thing you should consider is the users of the application, whether it is the patients or healthcare providers.
The design should be created to eliminate all the errors while storing all data and reduce the time to execute a task. The most effective way to understand user-expectations is to gather feedback from users. Then create the design based on feedback and existing design trends in the market.
Well-Defined Purpose:
It's important to focus on the primary objective. A lot of mobile application developers get easily swayed by the design, functionality, creatives, or features of the app and end up losing track of the focus. A mobile health app should have good design, functionality and excellent features, but above all, it should serve its purpose well to the users. Creating a conceptual-proof that shows a demo of the look and functioning of the app is always a great idea to increase engagement with the target users.
Convenient Record Analysis:
The app design should enable users to analyze their records conveniently. The viewable patient record may include patient history, real-time or updated medical conditions, a series of prescriptions and medications, etc. The users, both doctors and patients should be able to share, download and print the medical records so that they can track the progress.
High-End Security:
One of the crucial challenges faced by the majority of mHealth providers is the security of data and patient privacy. Patients' private information and data often get compromised, due to having low-security measurements. If you want to ensure the best security measures for your mHealth application, you can consult with TechRev's SME who can guide you on the best application security approach.
Limited Numbers of Screens:
Users often lose interest in the health apps if they have to shuffle through multiple screens to reach their end-goal. A mobile health app should enable its users to reach their end goal by going through a minimum number of screens. The fewer distractions like advertisements, screens, articles the app has, the better user-experience it provides.
Conclusion:
The mHealth apps users of 2021 expect simplicity and maximum usability from their apps. If you are planning to hire a mobile app development company that can fulfill all your requirements with industry-leading experience and expertise, TechRev is your one-stop solution.