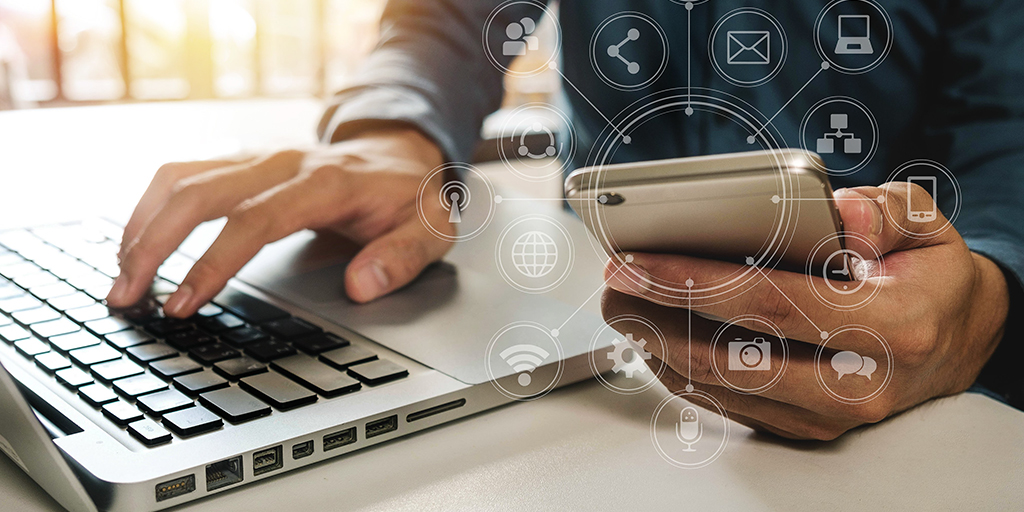 A mobile software development company traditionally offers app development services. Some companies plan to receive custom application development services from a third-party app development service provider. 
Based on the specific requests raised by the enterprise, a mobile custom software development company uses its in-house tech team to build and offer mobile applications. By offering a software application that is ready for deployment, they reduce business problems. 
Non-technical people looking for a mobile application have a unique use case for app builders. App builders are used by people who do not have access to a proper tech or developer team but still want to create and deploy a mobile application.
Anyone can design and deploy a mobile application if they have an app builder. You do not need to learn programming languages, nor do you need technical expertise.
An app builder builds all the important backend technology and necessary infrastructure and you just have to add your content. Accordingly, you shall customize your app using the features provided by the app builder.
TechRev is an outstanding US mobile and web app development company that offers advanced custom software development solutions and effective hybrid mobile app development services. 
Pros And Cons of Basic Mobile App Development & App Builders
Mobile Application Development
Pros
There is no necessity to hire additional tech teams or developers if you choose custom app development.
The software development company can offer separate Android app development or even iOS app development on specific requirements. 
You will never be short of experience if you hire an IT Software company as they must have hands-on experience on successful mobile app development projects. So it reduces your burden.
Also, as the entire project is outsourced to an IT software company, you need not worry about any other work. From UI/UX design work to strategizing post-launch app support, you will get A-Z services from the application software development company.
Cons
The services are a bit more pricey and expensive in comparison with app builders.
Not every agency owns the project responsibility as their very own project. It is just another outsourcing project for them. You need someone who can own the responsibility of nullifying risks and multiplying rewards – Like TechRev! TechRev is ahead of every IT Software company and its custom app development service.
App Builders
Pros
App Builders empower users to develop cross-platform custom apps without relying on any tech team or developer.
App builders use mobile technology only. This bridges the gap between users and advanced technology tools, enabling any user to easily use tools to create apps.
On the whole, using an app builder makes the apMobile applications are ruling the business world. Close to 6.648 billion people are using smartphones which is close to 84% of the entire population on the planet. So mobile apps are deemed to have growing popularity. And the result is that mobile app development has garnered significant demand and attention. 
The main point of contention in custom app development for many businesses is – app builders vs mobile app development services: which is better for your business?
Well, for various business models, app types and use cases, both app builders and custom coding are excellent solutions. It's challenging to reach a conclusion about which one is best for your company.
That's why we'll go over custom mobile application development services vs. app builders in depth. Let's start!
Understanding App Builders And Custom Mobile App Development
p development process very simple and accessible without any tech complexities.
Users can start with a template, slowly get used to it, then build momentum and try new ideas on the move with more creativity and inspiration.
Total backend controls and infrastructure is managed for the users. If you are an intended app builder user, then you need not worry about databases, servers, push notifications, safety protocols, storage and security and others.
Cons
App builders use the same infrastructure and frameworks for every kind of app, which may not suit some apps. This loss of the right customization can be a hindrance.
Rigidity and routineness are other serious complaints.
TechRev: The Leading Software Development Company!
Choose TechRev, which enhances the pros of mobile app development and app builders without suffering from their drawbacks. It is the right choice for cross-platform hybrid app development. 
Communicate with us to make the best choice for your project today!