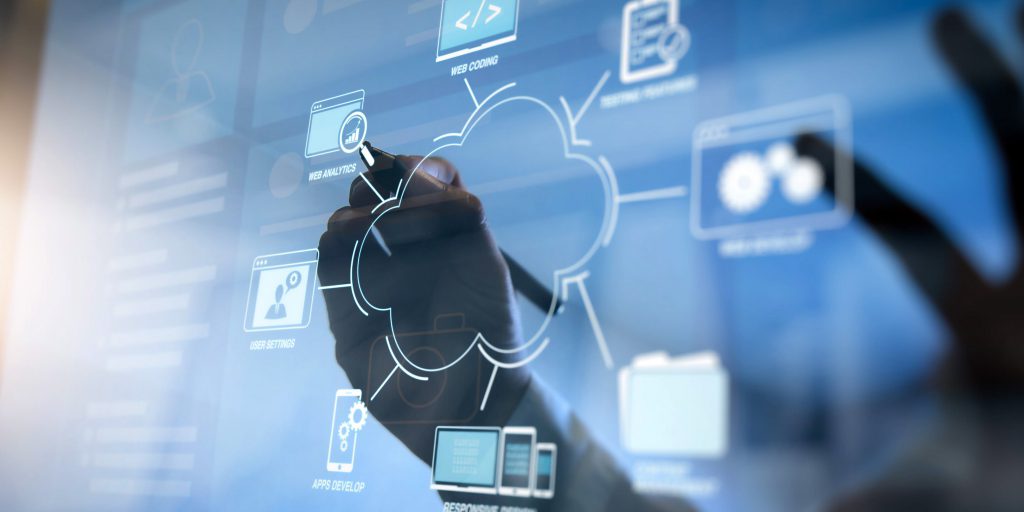 Custom software development is an important market that is growing rapidly. By understanding the custom-built software, you can determine why you should choose it and why TechRev is best for your business. 
This blog presents the specifics of developing custom software and why it is important. It also outlines the essential elements of efficient custom software development and how we can assist your company in achieving its objectives. So if you're looking for a software development company that can help you create custom software solutions that work optimally, contact us today!
Why is Custom Software Development Important?
There is no one-size-fits-all software solution. A custom solution will be better tailored to the unique needs and objectives of your important project or organization. Ultimately, this can save time and money. In addition, a well-executed custom project will result in satisfied customers who return for future projects.
So, what are you waiting for? Contact us today to discuss your specific software development needs.
Keys to Effective Custom Software Development
Custom software development with low-code can be a time-conserving and affordable process and can be successful if done the right way. Using a software development process that's tailored to your organization's needs and employing agile methodologies when building prototypes or early versions of the software will keep the timeline short and focused. This ensures that your project is sophisticated, high-quality and user-friendly.
Does My Company Need Custom Software?
Custom software development is an interesting way to improve enterprise efficiency and security. Once you have selected the type of custom software your business needs, make sure to research their reputation and experience level. It can take some time to develop a project from start to finish, so be patient—it'll pay off in the long run!
Why Choose TechRev as Your Custom Software Development Company?
Software development companies come in all shapes and sizes, but what makes us unique is our team of experienced developers and our dedication to quality. 
We have the skills and knowledge to create custom software for your business, and we use the latest technologies and tools to ensure that your project is completed on time and on budget. 
Our prices are also competitive, so you can get the best deal possible. Contact us today to find out how we can assist you with your software development requirements!
5 Signs That Your Organization Needs Custom Software
Custom software development is an important process for any organization that needs to handle more users and more systems. Here are five signs that your company requires custom software: 
1. Your organization is growing—more users and more systems need to be handled.
2. You're looking for a faster, easier way to develop custom software.
3. You want the flexibility to work with an existing system or completely from scratch.
4. Custom software development costs vary depending on the features of your app, but it is well worth it in the long run. 
5. You're ready to invest in a process that will increase efficiency and provide long-term value.
Trend in the custom software development market
There is definitely a growing trend of businesses outsourcing their custom software development projects in order to focus on other areas of their business and handle the project in an efficient and effective way. Businesses believe that outsourcing allows them to:
– Reduce timeframes: By outsourcing, businesses can often experience reductions in the timeline for completing a project, as well as better quality outcomes due to the fact that the developer will have specific expertise in building custom software from scratch.
– Save money: Employing a custom software development company helps businesses to save money on development costs, as well as ongoing maintenance and support costs.
– Improve quality: Outsourced custom software development services always tend to result in higher quality solutions, as the developer is highly qualified and experienced in delivering high-quality software.
What can custom software do?
Custom software development can aid businesses proliferate their product lines. By creating new applications or taking old ones to the next level, custom software development can help businesses improve efficiency and achieve business goals not possible with off-the-shelf software.
Furthermore, specialty areas of custom software development like business process automation (BPA), ERP/CRM systems, mobile app development, gaming platforms etc. can be very useful for specific business needs. So if you're looking to solve a unique problem or add an extra layer of functionality to your existing software, custom software development may just be the solution you're looking for.
What are Examples of Custom Software?
Some common examples of custom software include:
Healthcare Solutions
Business process automation system.
ERP & CRM Systems
Automated invoicing
eCommerce Apps
Company-facing/Customer-facing web portals.
E-commerce software solutions.
FinTech Solution
EduTech Solution
By understanding the different types of custom developed software, you'll be in a better position to choose the best option for your specific project.
There are five main categories of custom software development: client/server, object oriented, functional programming, hybrid modeling and simulation techniques, and distributed computing models.
Each has its own set of benefits and challenges that you need to be aware of when designing, building, and deploying custom software.
Conclusion
As a business, you know that the key to success is innovation. However, developing custom software can be a daunting task, which is why we at our company are here to help.
By understanding the different types of custom software development and the benefits that come with them, you can make an informed decision about who to work with. Make sure to check out our website for more information on our services and how we can help your business reach its goals.