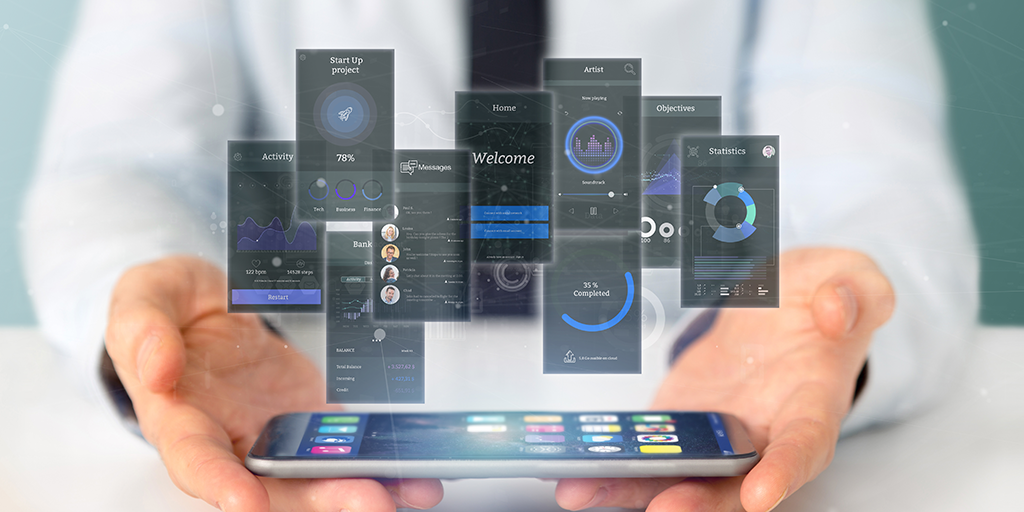 The world is becoming progressively and consistently dependent on mobile applications. With so many people using it for so long, the easiest way to connect with the masses is "the mobile way."
This is why mobile application usage and mobile app development have seen some phenomenal growth in recent times. This trend is here to stay and is envisioned to continue to amplify.
Investing in app development is an immediate way to reap great business benefits from technological advancement. Different mobile devices with different operating systems exist concurrently. As hybrid mobile application development's resurgence has changed everything, there is no longer a need for separate Android and iOS app development.
TechRev is known for seamless and highly satisfying hybrid mobile app development. Understand the value addition that a mobile app brings to your business. 
Let's look at the reasons why you need to go for custom app development.
Reasons to Choose Custom Mobile App Development for Your Business
Here are multitudinous reasons why choose mobile app development for business.
Time Spent On Mobiles Is More
Day by day, the count of people using mobiles is exponentially increasing.
And these users spend close to 90% of their daily screen time specifically on mobile apps and the rest of the 10% time is spent on searching the internet.
More mobile time provides businesses with an opportunity to grab more customer attention. This customer attention can be turned into reach and sales eventually.
Millions Download Apps Daily
There were approximately 600 million downloads of mobile applications per day in 2022. In 2023, the number will increase even further. With proper hybrid mobile app development, you can reach more people and clock more downloads.
Reach Global Audience Easily
Nowadays, almost everyone has internet access and the majority of the traffic and access happens through mobile devices only. With proper mobile custom app development, reaching a global audience is very simple, thanks to the internet. 
Mobile apps offer global customer connectivity, product promotion, market expansion, and many more benefits.  Custom mobile app development benefits businesses by generating more growth opportunities.
Increase In Users Accessibility
With a website, your business garners great reach and a single-place chance for others to understand your business along with its vision and mission. By investing in hybrid app development, you are placing your business in everyone's pockets.
More Customer Retention Possibilities
Obtaining new customers is challenging and important, but retaining existing customers is equally important. By custom app development, you get to reach customers with the app and its exclusive content curated for them.
Greater Trust Building
Proper apps help businesses get close to people with greater moral and trustworthy grounds. Around 90% of online retail businesses worldwide are actively involved in owning an app in their pursuit of growing as a trusted brand. Custom mobile app development benefits your organization by fostering trust and improving brand visibility.
Community Building
Custom software development helps you to bring your niche and loyal customers together and grow a dedicated community out of them. Businesses prosper into legacies with deep community-building activities with the right custom mobile app development company.
Increase In Customer Engagement
Apps provide an opportunity and platform for customers to be actively involved with their customers.
This increased customer engagement through specifically made custom app development propels the companies. And you can do this in a hybrid way without deviating into different Android app development and iOS app development. 
So reach out to TechRev for proper custom mobile applications in the best way possible. Custom business software development is the necessary path for your success and the best custom mobile app development company can be the right partner.
Crafting A Great Customer Experience
Customers are concerned with two things. Customized products and services experience and their overall customer experience with the business. With proper hybrid mobile app development, you can effortlessly craft great customer experiences regularly.
More And More Sales And Mobile Conversions
You can gauge your success and predict your possibilities with detailed mobile app usage to sales conversion. If you make a proper app for the customers, the downloads increase daily. So the time spent by users will be greater than the overall sales conversion, which will undoubtedly be higher than before.
Better Analysis of Consumer And Users Trends And Behaviour
Mobile apps help you have a proper one-to-one interaction with customers. You can use this information to holistically understand consumer behavior, purchasing patterns, and needs for future business opportunities, including scaling.
Launch Your App Now with Us!
These are the top tips for custom mobile app development and why you should choose mobile app development.
These may be the basic reasons, but the benefits of having an app are endless. Do it the best way with the top custom software development company and their best-of-the-breed team. Contact TechRev for more information.