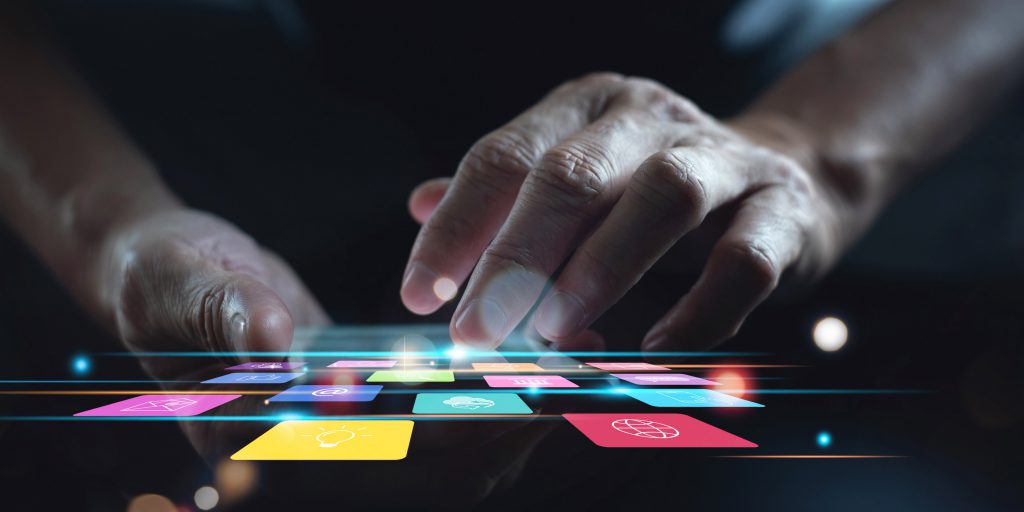 Mobile app development is enjoying consistently rising demand and popularity among users and developers. Every industry and business aims to have an app to connect with its users and stay relevant in this digital era.
So what's the necessary feature of an app that defines its success? User experience (UX). And what components of the app dictate the quality and density of the user experience? UI/UX design.
UI makes a better immediate impression and UX makes a lasting impression on the users.
The primary criterion that defines the app's effectiveness and reach is its user interface design. Custom apps that have an appealing UI make a lasting impression on users. TechRev helps build stunning app designs for Android and iOS apps. Choose us for premier hybrid mobile app development services with effective UI/UX design.
Here are the top 10 reasons why you need UI and UX design for your custom software development project.
Reasons for High-Quality UI/UX Design in Hybrid App Development
For High Client Satisfaction
Understand the users' needs to craft better UI/UX-designed apps. Client satisfaction comes when their needs are heard and duly met by the total implementation.
Brand Recognition & Awareness
Quality UI/UX design is a high priority for brand consistency and better brand identification. So it is important that you select the right IT software company to develop your custom application and design its attractive UI/UX. We can help!
Time & Cost Effectiveness
Better UI/UX design is a simple method to grab concrete attention. You can avoid wasting additional money and time this way.
Increases Online Traffic
High-quality apps drive more people toward your app. This, in turn, increases traffic to your app, driving more users and market share.
Brings Consistency All Over The App
UI/UX design is only better when it brings holistic consistency across all the aspects of the entire app without giving too much room for discrepancies.
High User Interaction
Good user interactions are the result of good UI/UX. More people like to use and stay on your app when it's great to use.
High Customer Loyalty
As more people choose to use it over other apps, your very own trusted customer base forms, which you can cherish as loyal customers over time.
Reduced Development Costs
Exquisite UI/UX design in hybrid mobile app development reduces development costs. Build stylish Android app development designs or beautiful iOS app development designs with TechRev today.
Increased Business Productivity
A best-designed app will always help the business to convert the traffic into sales and thus your profits. App design is the key to business productivity.
Unique Recognition
If your app is uniquely created, it will help create better and lasting brand awareness among users and the general public. That is why every great app success story starts with a unique and better UI/UX design. It helps create brand recognition and relatability among users. So the public starts to resonate with your brand.
All these are the reasons why the UI and UX design of the app must be effective. UI/UX design is therefore becoming more and more significant and this trend will continue in the future.
TechRev Produces Quality Apps With the Excellent UI/UX Design
You need not worry about the latest UI/UX trends. You need not be tense about the overall design. TechRev, the top US Web and custom app development company, produces the highest quality and brand-attractive apps in a short time.
Contact TechRev today for elite custom software development services.