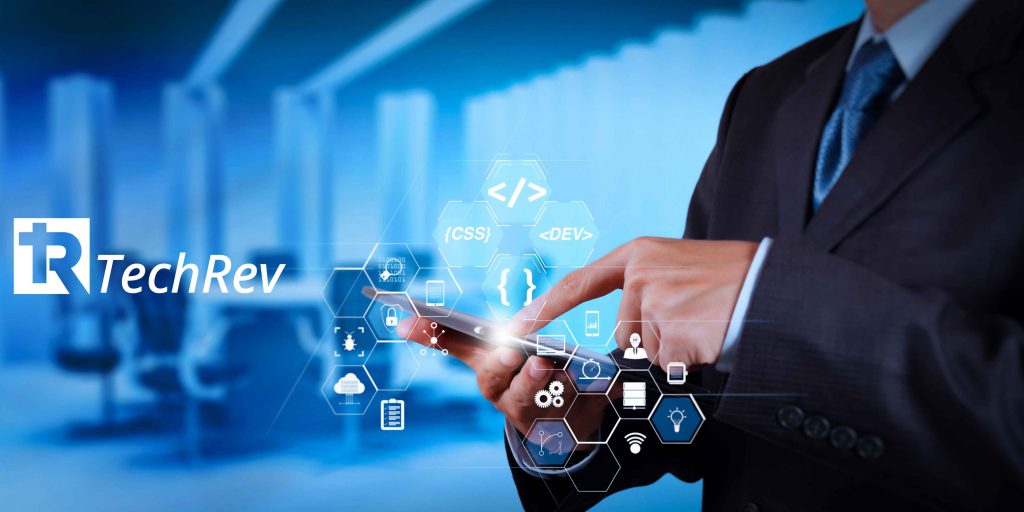 For any business, choosing customized software is the best option. It can boost your profits and make your business processes more productive. You can save money by automating the business processes so that you won't need to employ more workforce.
If you are seeking a flexible application that you can use for many years to come, you must work with a credible custom software company.
TechRev, the most reliable and best custom software development company, has years of experience and has worked in diverse industries. It offers futuristic custom mobile app development, Android app development, hybrid app development, and ultramodern iOS app development services.
Here are some benefits of working with TechRev for leading-edge custom web and mobile app development services.
TechRev: Best Custom Web and Mobile App Development Services Provider
Are you looking for a dynamic and innovative custom software solution that will scale with your company? Well, we can assist. TechRev employs developers, coders and designers who are highly skilled and experienced to ensure that our customers receive the highest value for their money. 
Trusted by Fortune 500 companies and Start-Ups
The avant-garde mobile app development services of TechRev are trusted by Fortune 500 companies and start-ups to strengthen their businesses with cutting-edge and budget-friendly custom software development solutions. Build cutting-edge custom software solutions with us to ramp up business efficiency and stand out in your industry.
Custom software application development tailored to the unique business requirements
Customized application software is designed, devised, and implemented explicitly for your organizational requirements. At TechRev, we successfully address those needs, saving your organization time and effort. We help in the end-to-end custom application development process that is designed primarily to meet the demands, roadblocks, and objectives of your business.
Less Software Training Is Needed
We strive for excellence in creating sophisticated, custom-made software that requires little initial training. Your custom mobile applications will have features that are specifically designed for each department and an interface that is level-appropriate for your employees.
Transparent Pricing Structure
We are transparent and upfront about project costs. We provide an accurate view of the prices associated with custom business mobile app development.
Enhanced Protection
Since all our custom solutions are developed with a unique code specific to your software, the risk of unauthorized access as well as external threats is reduced.
Long-Term Cost Advantage
As mentioned before, customized software automates various business processes, thus saving you money on manpower. There are also no licensing costs as opposed to pre-designed off-the-shelf software packages.
Software Scalability
Custom software makes it easy to add additional functionalities and features as your business expands. We comprehend your needs and will transform your ideas into concrete deliverables using the highest level of business proficiency.
Effective communication with clients
We ensure that every project milestone is met in accordance with agreed-upon standards through consistent communication with the client. We put together a committed team with shared objectives and a sense of ownership to achieve this. Our executive team oversees operations and maintains open lines of communication.
Experienced Development Team
Our highly qualified developers have a meticulous understanding of how to make use of the best frameworks, programming languages, and other software development tools. It assists them in coming up with the best solution for your company.
It is very important to get your custom software developed with top-notch quality and the latest technology tools, within budget and on time. TechRev offers comprehensive analysis, design and mobile app development services for delivering intelligent and powerful solutions. At the same time, it provides a very economical technique for meeting even the strictest deadlines.
If you are looking for a reliable company for custom software development, we at TechRev would love to cater to your unique requirements. Contact us for a free quote.