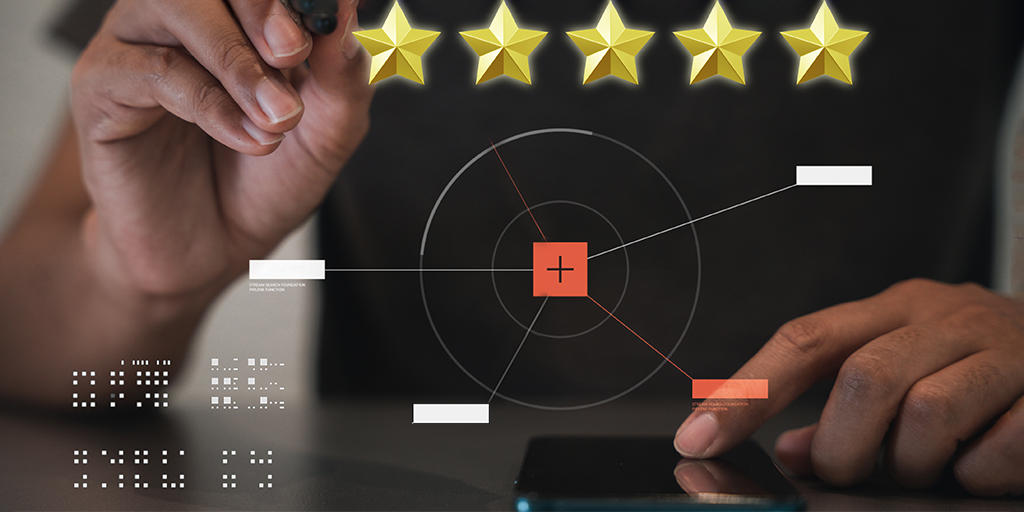 The advancement in technology and exponential growth in IT services over the last decade have led to increased use of technology for day-to-day public services. Almost all the services of public utilities are available online. Initially, over a decade ago, these services were mainly available through computers by accessing websites. The majority of services are now provided through apps because of the rising use of mobile phones and tablets. As productivity and utility apps became more prevalent on smartphones, users were better able to access a variety of services and obtain information thanks to mobile apps. And so, Apps are becoming key points for businesses or enterprises, and therefore most enterprises are resorting to mobile app development.
Numerous factors, including supportive governmental regulations and the general entrepreneurial spirit of the people, have contributed to the surge in the number of startups in recent years. However, iOS app development or mobile app development for startups may not always be the most economical course of action for a new business. Startups can, however, create a mobile app as their firm expands to target a wider audience.
So, the crucial question is: Is Mobile App Development Really Necessary for Your Startup?
Here we go – Before you think about mobile app development for your business, it is wise to analyze if your business can do well in other regions apart from your local base. You can develop your business app, whether it's hybrid mobile App development or cross-platform app development if you know your business can potentially attract customers in other regions.
For any business to grow, it needs to have an online presence. When you are a start-up, apart from having a website for your customers, you can have a mobile app that will easily cater to the demand of customers in a vast region. Mobile app development is one such business tool that helps business owners or entrepreneurs gain and retain customers easily. Moreover, app development must be critical to your marketing strategies to advance in this highly competitive market. And, you know losing an existing customer or not gaining customers on a regular basis, can be a big loss to your business.
We have only briefly covered the significance of mobile app development up to this point. But now, we will go into detail about every reason why a start-up must have a mobile app.
The top five reasons to carefully consider developing a mobile app for your startup firm are as follows:
1. Apps boost client engagement
The most effective approach to interacting with clients is by creating mobile apps for your business. Mobile app development also helps in increasing customer loyalty because it creates trust in the customers through reviews and online feedback. Through iOS app development or Android app development for your startup, you can integrate functionalities such as push notifications, email notifications, instant chat, on-call support, etc., to efficiently communicate with your customers. Additionally, you may improve client engagement with your mobile app by making sure that users can get in touch with you immediately while on the move. This will provide them with instant solutions to resolve their complaints.
2. Using an app to gain an advantage in business
As most startups lack mobile apps for their business growth, mobile app development for your startup can allow your organization to stand out. And this may be one of the main areas where a startup can get a leg up on its competitors. The fact is that for two reasons, one being cost and the other being fear of loss, most startups are hesitant to create mobile apps. But, if your business idea has the capability to provide distinguished services, then be the first to provide your consumers with the highest quality service through mobile apps (hybrid app development or cross-platform app development)
3. A competitive edge for an E-commerce business
If you are engaged in an e-commerce business that requires multiple transactions on a daily basis, then a streamlined app (cross-platform app development) configured with payment protocols and gateway is a must-have for you. And for better development of payment features in your app, you must consult an experienced custom software development company that can assist with robust mobile app development. So that your business can seamlessly manage online transactions for a smooth customer experience.
4. App can increase the frequency of customer retention
The foremost advantage of mobile app development is that it can help you reach your target customers in specific locations where they need your services. In order to increase the customer base of your product, you can offer your app users discounts and promotional deals to boost sales. Such campaigns will improve sales while also increasing brand engagement and brand awareness.
5. Digitally marketing your business can exponentially grow the customer base
Once your mobile app is available on app stores and you've advertised it online through Google campaigns and advertising channels, chances are that your business will reach a lot more people. And it will build trust in your app's regular users, resulting in an increase in sales. As an advantage to online campaigning through different channels, you can sort out specific audiences for specific regions, ultimately making your services available to the customers who need them.
If you are searching for the best US web development company, then you must consider TechRev the leading custom software development company.