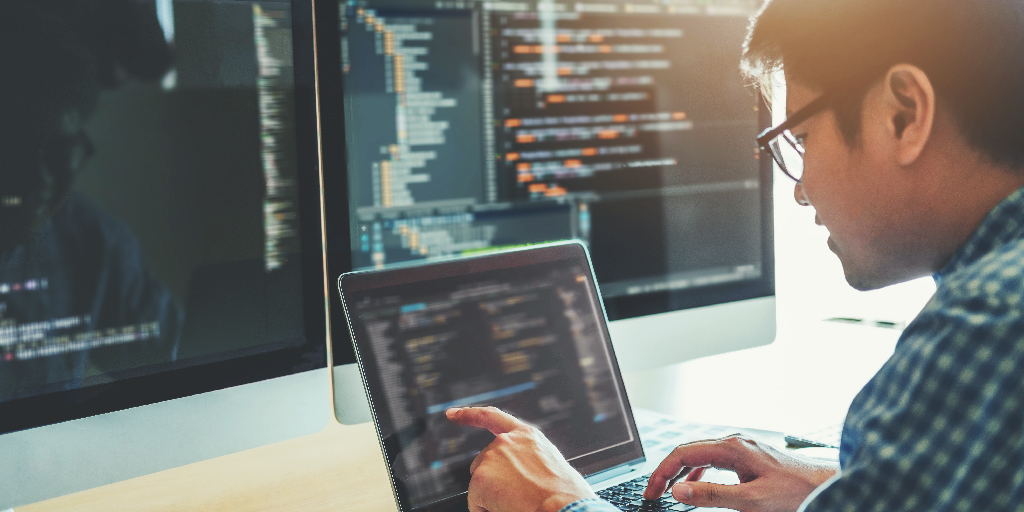 You may choose one of the software development companies to match your business requirements with the most recent needs or to bring your business online. If the software firm you select to create your web app offers a conventional or off-the-shelf software solution, you may settle for a website that just offers a few features with limited functionalities.
What if, however, you wanted your software solution to be agile and flexible, allowing you to add as many features as the market demands or your customer would require in the future?
To meet your organization's objectives in that situation, you'll need to look for dynamic solutions, particularly a custom web app development firm.
To get your custom web app development done in the right way, you need to understand what custom solutions look like. This post elaborates on all the reasons for choosing a custom web app development.


What is Custom Web Application Development?
Custom web apps perform a variety of tasks and are made to record processes and store data, which sets them apart from other websites that are based on pre-built modules. Additionally, personalized requirements are considered when designing custom software solutions.
Since custom web apps are hosted on a separate server and used through a web browser, they can be easily accessed online from anywhere. Shopping carts, login forms, e-commerce applications, online education portals, data portals, etc. are some typical instances of web apps.
The goal of the modern web app is to meet a specific market, customer, or business demand by giving users an interactive experience. Furthermore, it concentrates on understanding their needs, applying technologies that best suit them, and creating tailored solutions that deal with the most important issues.
Top reasons for businesses to choose a custom web app development:
1. It's easier to scale
The main requirement for modern businesses is scalability. When adopting pre-packaged or ready-made software, its features may only be enough for a small number of enterprises. So, it's possible that you won't receive scalable and agile solutions.
Businesses nowadays who do not use custom web applications may find it difficult to scale their solutions to meet changing consumer demand.
When you have customized web apps, you don't need to be concerned about moving to expensive programs. To put it another way, it's reasonable to state that custom software solutions guarantee they will be able to quickly adapt to future demands in-line with clients' requirements.
2. Tailored Solution
A custom web app development company may assist with developing and deploying a web application in accordance with the specifications, and they can be quickly customized to meet customer needs.
The unique web application serves a company's distinctive function, which is crucial to satisfying client requests. The app is made simpler by the proprietary software solution, preventing users from becoming overloaded with third-party apps.
Instead, it would be preferable to select the most crucial ones to make navigation simpler for your team and boost productivity.
3. Safe & Secure
Security is a crucial factor in today's market and most of the customers' private and sensitive information is stored on servers. Developing custom web apps keeps developers focused on implementing many layers of protection.
Therefore, it ensures there are strong security elements in place to guard against unforeseen security threats. Fortunately, ransomware attacks are virtually unavoidable since custom-coded apps are harder to infiltrate.
4. Low Maintenance
Most of the time, commercial pre-packaged software depends on a third party to keep it updated. However, creating custom web apps eliminates the need to rely on a third-party developer because you have the key to the customization function.
Aside from this, the best feature of a custom software solution is the ability to use cloud services to obtain data.
5. Hardware Costs
Off-the-shelf software typically requires additional hardware to run effectively after licensing. With custom apps, the hardware capabilities are considered while creating the custom software, which helps to reduce unnecessary spending.
Instead of trying to squeeze your business skills into traditional or off-the-shelf software solutions, a custom web app development understands and realizes them into apps.


Conclusion
An effective custom web app may provide you with an advantage in this fiercely competitive market. All we need is a clear understanding of the project's requirements and a vision for our goals that is sustainable for future needs. After that, a reputable app development company can assist in turning your vision into reality.
Visit www.techrev.us for best-in-class web apps if you want to innovate your online presence and need to develop a custom web and mobile app.