Custom mobile app development can match a company's requirements specific to the demands of their clients, avoiding the restrictions of traditional or generic mobile solutions. It is for this reason that bespoke development has become increasingly popular in recent years.
Over the past few years, the demand for custom mobile solutions has risen dramatically. However, this is only one of the many compelling advantages that custom mobile app development has to offer. On the other hand, the ability to make custom apps meet the needs of firms with ever-changing demands has attracted IT companies and developers.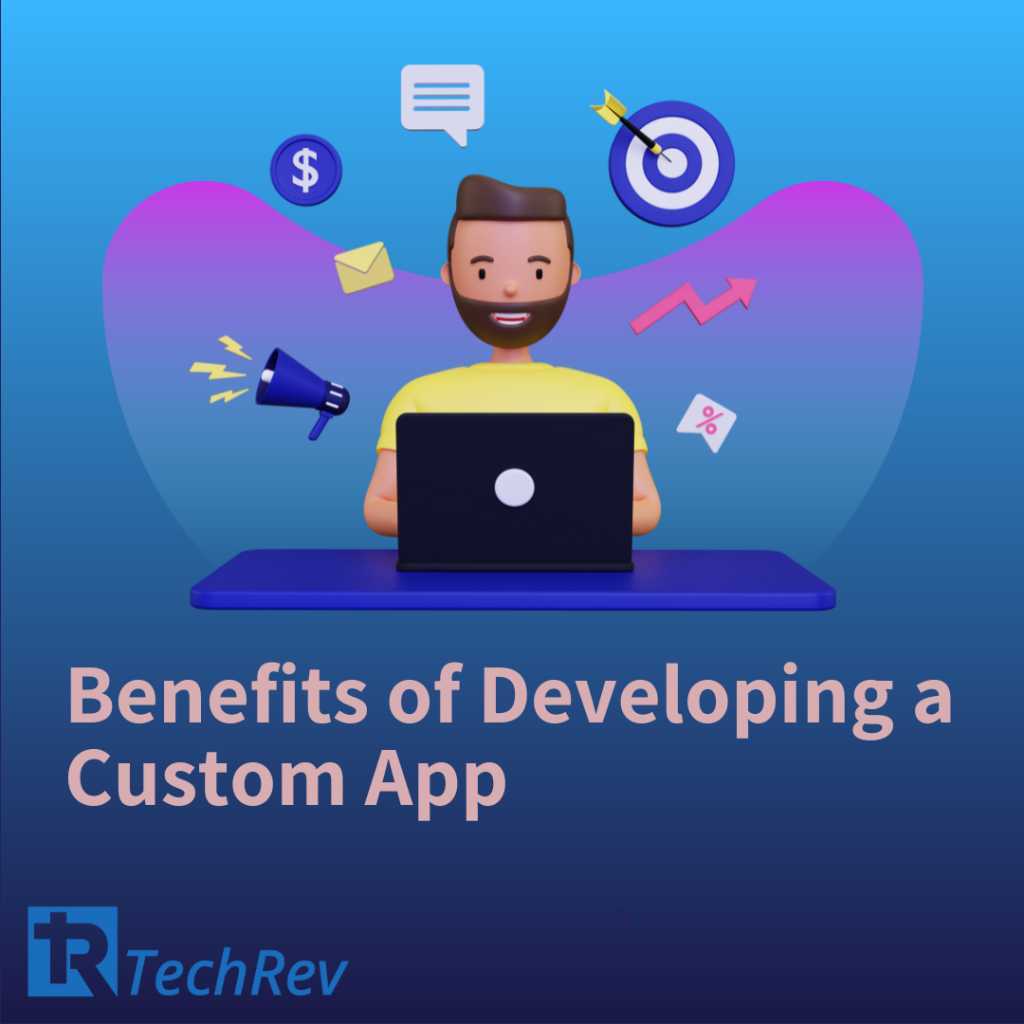 Employees will find it easier to complete their tasks and collaborate with one another efficiently if they are prevented from using various programs or moving between different tools. Instead, they will be able to use a single application that incorporates multiple functionalities. This leads to a shorter time to market and a higher return on investment.
So, let's look at some of the most significant advantages that businesses should consider custom mobile app solutions for increased efficiency, scalability, and productivity that they should be aware of:
Increased Productivity
One of the most sought-after results for businesses is an increase in productivity and efficiency. Companies use a variety of techniques from time to time to accomplish this. However, incorporating custom mobile app development can help firms do this more effectively. Employees may execute activities more efficiently with the use of custom mobile apps, increasing an organization's productivity.
Increased Scalability
In today's dynamic business world, adaptability to client needs is considered a highly valued asset for businesses of all sizes. Traditional generic applications will no longer meet the ever-changing needs of enterprises, therefore custom web apps will shift to solutions that are more scalable.
And this is where custom mobile applications come in handy for companies that want a higher level of versatility. Companies may expand quickly and handle increased volumes of data which allows them to be more scalable when employing custom mobile solutions. This also means that organizations may readily expand with modest investments, as growing businesses can effectively deploy custom mobile apps.
Improved security
Because it contains consumer or client data, data security has long been a top priority for businesses. Data security is one of the most critical concerns that all businesses seek to ensure, regardless of their size. Custom mobile app development is one of the most effective ways for organizations to improve their security. To meet the need of clients who require powerful security features in their apps, custom software solutions prevent cyberattacks and integrate security measures.
For example, bespoke apps use a secure authentication method for users who need access to sensitive or confidential information. The disadvantage of a generic app is that security features are restricted. However, on the other hand, a custom mobile app allows businesses to add numerous levels of security to prevent unauthorized access and data breaches. As a result, businesses can easily limit their users' access using custom apps and ensure that sensitive data is kept safe.
Simple integration
When choosing and implementing an off-the-shelf mobile solution, businesses encounter several challenges, but let's focus on those connected to integration with existing applications. In this regard, a generic software solution may not necessarily work well with a company's existing tools. In most cases, it works unexpectedly and fails to function effectively, resulting in serious issues.
Fortunately, all these problems may be solved by creating custom mobile applications that take into account inputs from the company's existing software and adjust it as needed. Custom-made mobile apps will be able to smoothly connect with existing tools and function without stuttering.
Conclusion
Gaining a competitive advantage in an ever-changing business climate is a goal that many companies strive for, but it takes a lot of effort, and it must be done in the right manner. However, there are various options that a firm can use to improve its growth prospects, such as low-code solutions and custom apps. Custom software development has been shown to have several advantages and can help them get where they want to be. It also has significant benefits such as increased productivity with scalability, security, and simplicity of interaction with existing software. These benefits will help organizations stay relevant and ahead in this competitive market.
You can visit at www.techrev.us for personalized and customer-specific bespoke software development.