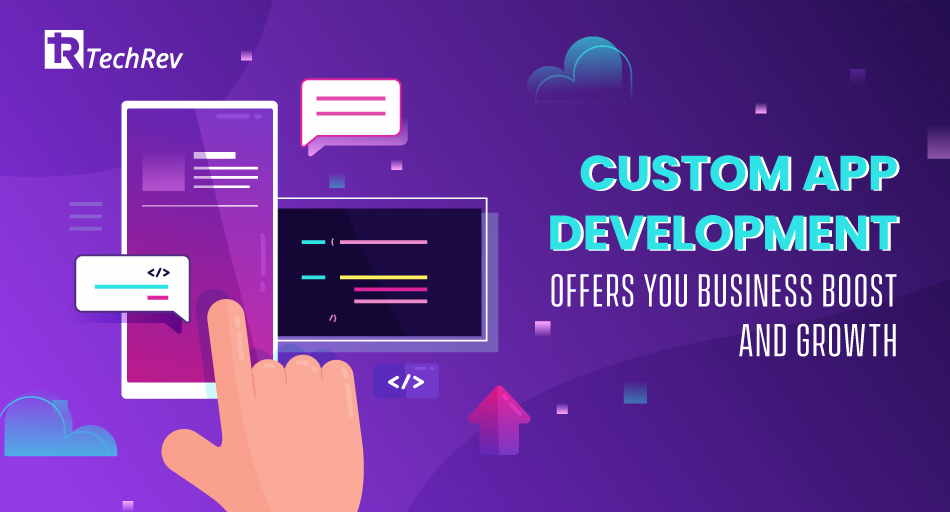 The software industry has a great share of income in many developing and developed countries. Every other startup or existing company are related to the software industry in one way or other. Every enterprise either possesses or is planning to have a mobile application. 
The main problem is the shelf application that they possess is not fulfilling all the enterprises' requirements. This is where custom app development is handy and plays a pivotal role in every enterprise's future.
Custom app development is a powerful tool that can help the enterprise, its employees and the process it takes up. However, because of low awareness, enterprises often find challenges during the process of custom building an app.
About Custom Application Development
Custom App Development or Custom application development is the process of designing and developing customized, tailor-made apps by an enterprise to suit its needs specifically. The customization can either be full or partial.
Custom app development is also known as Bespoke or tailor-made software. Custom application development is advantageous because it provides functionalities and features that most shelf applications cannot.
Strangely, most of the applications you come across in the stores and the market are custom-built only. But the problem is their features are as redundant as shelf applications. Even the integrations are also done through third parties.
So, there is no point in having them. Readily available applications are selected as easily available options. But at times, we need specifically made apps with unique features. This is where custom app development becomes necessary.
How do Enterprises Benefit From Custom App Development?
Custom App Development is advantageous. But how does every enterprise that uses it gets benefitted from it? To know that, knowing the benefits and attributes of custom app development is critical. Here are the benefits that custom application development chips into every business that uses it.
1. Improved Security:-
Most of the time, shelf applications or general applications lack those special security features. This keeps them always in a vulnerable position against malware or external attacks. Custom-made apps have unique security features that strengthen the enterprise that uses them.
2. Enhanced Scalability: –
Scalability is a future possibility. General or regular apps are made to process and work for a limited load with limited resources. But with custom app development, the apps are highly scalable. Whatever the demand and requirement may be, they can work as per the improved and increased demand with ongoing necessities.
3. Easy and Effective Maintenance: –
Concerning general apps, the enterprise may need to deal with other mobile app development teams. The accessibility and even affordability might be challenged often. In the case of custom app building, everything – the team, resources and maintenance possibilities, will be with you from the beginning. So the maintenance will be quick, simple and at arm's length as and when you use it. With custom app development, one thing is for sure – you never have to depend on anyone for anything. Can anything be this empowering?
4. Improves Your Competitive Advantage: –
For both new startups and age-old enterprises, having competitive advantages is important. Generic off-the-shelf applications can never provide such competitive advantage or features. But by having custom-made apps, you can hike up your competitive edge. Enterprise competitive advantages can be highlighted and even improved using the special features exclusively included in the custom-built apps.
All these features keep custom-built apps and enterprises at an advantageous place. Even statistics back the fact that organizations using custom-made apps are far better at growth in the market than other enterprises. These benefits emphasize the critical importance that businesses enjoy with the use of custom app development.
Businesses Boom With Custom App Development
You have learnt that there will be benefits with custom app making. But the story of bespoke apps or tailor-made apps doesn't end there. They are a world, a world that you can make with your bare hands at your whim and fancy! Understand the requirements and define the parameters around which the application shall be tailor-made. 
That's it! Include as many features as you wish, and choose the number of functionalities, features and safety features you would like to have. Your very own tailor-made application is ready. Start using it and let your business grow exponentially!