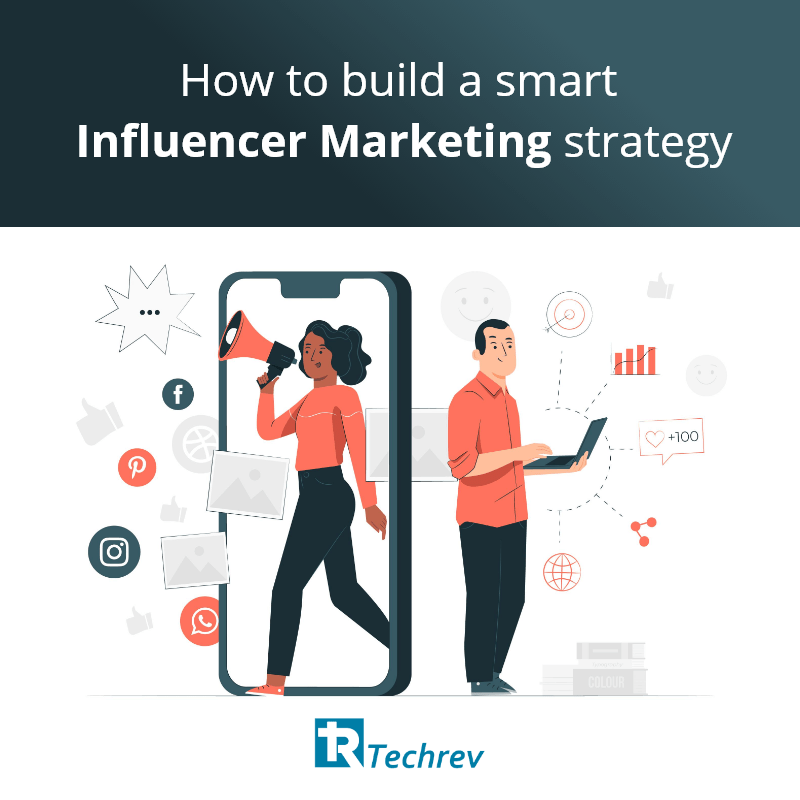 Marketing was never only about customers buying goods and services.
The surge of product options on the market is sort of an overwhelming experience. They are starting to filter out the aggressive advertising noise which doesn't suit their appetite. That makes it difficult for the brands to keep up with the digital landscape. But what happens next? Where do you turn to in such a situation? Influencer marketing, which is an easy, personal and trusted place for your purchase.
What is influencer marketing?
This concept calls for leveraging the reach of an influencer who has a significantly large following on social media and has a powerful brand reputation in a particular area to support your brand. The basic role of an influencer is to endorse the product, create or co-create, spread brand awareness into many folds and drive sales at the same time.
Influencer marketing is about connecting with people because it attracts a larger audience. People listen when forming a connection with them. No wonder the industry is on its way to becoming a 15-billion-dollar industry by 2022. Doesn't it make you think about where it will head now? Or how can you get the most out of it? TechRev is here to map out a list of things you can keep in mind before you make one.
1. List your goals & key performance indicators
First off, when you start it may seem like a gamble as you don't know if it will generate ROI immediately. However, you can free yourself by keeping a few pointers in mind. Set your goals and track your key metrics to meet the following 3 big goals of influencing marketing.
Building Brand Awareness: The brand building can be calculated with the follower count, likes and engagements such as comments, hashtags and the number of shares.
Finding a New Target Market: Roping a new target market covers pretty much all under brand awareness, but the difference lies here as it's for a new product line. To make this happen you need influencers who can create a buzz and traffic.
Lead Generation: The goal is sales, getting more leads and customers will easily help in conversion. It can be tricky to track the sources directly unless you install specific codes for each influencer.
Compare these results with other marketing channels to understand the growth and if you should continue it. It is important to sit down and analyze which partnerships work and which don't. it will help you to get the maximum benefit out of the strategy.
2. Know the influencers' tribe
A good collaboration is a result of understanding the landscape of influencers and picking the one right for you. It is an essential element of a successful influencer marketing campaign in creating a trusted partnership with a reliable influencer, the one in sync with the needs and desires of your audience. And the one your audience will turn to while making purchasing decisions.
3. (Reach) Beyond Instagram
This point talks about finding influencers by selecting the topics of influence and audience demographics that can deliver on all the key engagement metrics.
Instagram is the first platform that comes to mind when it comes to locating top influencers, but that's not entirely true. Search for them wherever they are active and responding. Capitalize on the concept "Influencers on platforms" rather than "influencers on Instagram.
4. Micro-Influences & Brands
We will be witnessing a great diversity among influencers targets, as in we will see influencers at all levels ranging from large following to low-following, along with the up-and-comers as the race for attention rises.
Brands will also tend to specialize, meaning they will tap into micro-influencers who can cater to the specific areas and market segments. The smart thing to do while tracking is instead of going behind the following, analyze the types of followers you are engaging with, the quality of rapport and complete engagement.
5. Find tools to meet your influencers
To hunt your influencers, get your toolkit sorted out. The right tools will help you leverage.
Buzzsumo lets you search for related influencers by the selection of a topic and analyze their reach based on followers and engagement figures. You can use Voila Norbet that quickly uploads a list of influencers with their contact details to avoid any challenges after establishing the influencers you want to reach.
Here are some of the ways that can be on your list while making an Influencer Marketing Strategy. To stay updated on the latest trends in influencer marketing, watch out for this space. TechRev can help you navigate your way through these tricky situations, so keep us in mind