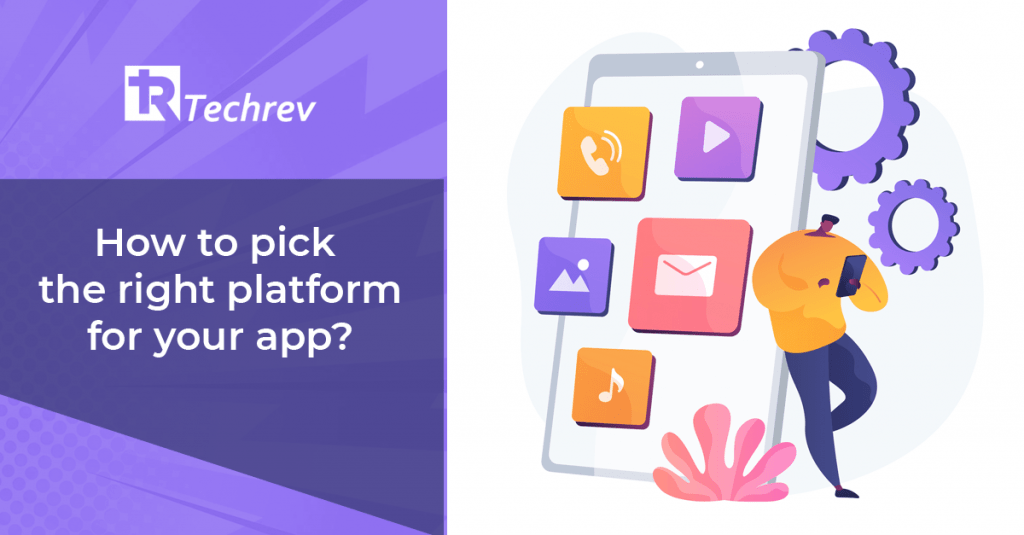 The two top tech giants – Apple and Google – have pushed their operating systems (iOS and Android) to be the operating software used by the majority of the world's population. And while choosing to make the right app is difficult, it's especially important to choose between these two systems to succeed with the app. 
Let's go over the points that should be considered before picking the right Operating System while you are discussing the right mobile app development service.
Target Audience: 
One of the major factors to take into consideration for mobile app development services is the target audience. While Apple holds a significant majority of the markets in North America and Australia, a lot of other places around the world heavily favor Android. Study your target audience with the help of an iOS or Android app development service before starting work on the app.

User Behavior: 
Users are more likely to spend money on an app on the iOS App Store than they are on Android's Google Play Store. Even with an app without monetization, Apple users are more likely to make in-app purchases rather than Android. Take into account the user behavioral patterns with the help of a mobile app development service.

Mobile App Development Service Approach: 
Apps created for mobile tend to use the operating system's native features for certain sophisticated functions. When you go cross-platform while creating an app, it may become almost impossible to integrate native features into a system. While a cross-platform approach works for some apps, it may not work for all apps. You need to research on whether to hire Android mobile development services, iOS mobile development services, both, or just a single cross-platform mobile development service.

Also read: Busting Cross-Platform App Development Myths
Store Requirements: 
While the Google Play Store uses automated testing methods, minor issues may slide under the radar and your app might get approved within a single day of submission. However, in case an app is rejected, it is difficult to reach the Play Store Support Team. On the other hand, iOS App Store applies manual testing methods with real people giving reviews alongside automated testing. The waiting periods are also prolonged as the app store only allows sophisticated apps.

User Expectations: 
Depending on the platform, users have different expectations from the apps they download. Apple users expect upscale quality and innovation from their apps. They also have a liking for sophisticated design along with usability. Android users prefer material design and are less likely to pay for innovations and want freebies. The mobile app development service you hire must be able to gauge the needs of the platform you choose.

Flexibility: 
Android provides more options when it comes to customizing an app according to the expectation of users, while still having a set of essential design rules to follow. Apple has a set of recommendations, but it still may reject your app if it doesn't meet its high standards. This can have a negative impact on the creative output.
While iOS is preferable when it comes to generating more income from users, Android is still the most used mobile platform. It can be a challenge to decide which platform might serve the best for your user base. When you're stuck, it's best to hire a mobile app development service with the necessary experience. TechRev specializes in mobile app development services and hybrid app development services. You can reach us at marketing@techrev.us if you'd like to know more.