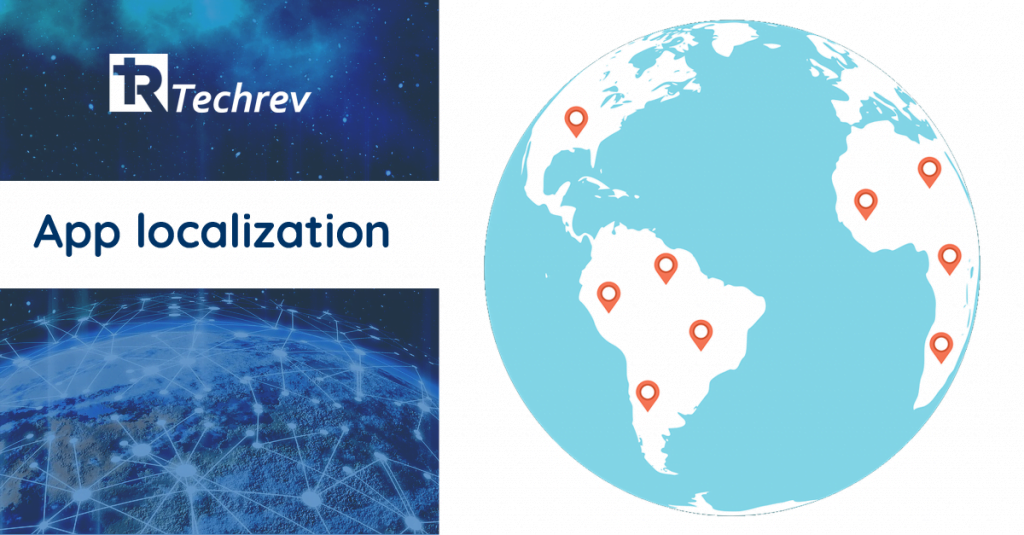 When it comes to competing in the foreign market, mobile app localization is what you should consider. It is equally important for both Android and iOS applications. In the past, the international marketplace was only accessible by gigantic corporations like Pepsi, Coca-Cola or Walmart and these conglomerates had the privilege to change their strategies and prices to suit the demands of different marketplaces.
Thanks to the sky-rocketing advancement of online technology, both small and large businesses are competing in the global market. New-age mobile technologies have become extremely important, both in highly developed and developing nations.
So what does this world mean for your business? Primarily, it's an opportunity to present your business in front of a market that is virtually limitless. Be it for entertainment or work, mobile apps are being used in every corner of the world. If your mobile application is popular in your country, there is a great chance that it will be popular in foreign countries too.
When it comes to taping into new foreign markets, you need the right mobile application localization.
Mobile App Localization Success Story:
If you are still in a dilemma about localizing your mobile application, you should take the inspiration for Pokemon. Launched in the middle of July 2o16, within a week this viral gaming application made a record of more than seven million downloads worldwide. Both the Pokemon Go and Nintendo are indeed huge brands and they boast a huge international customer base, but still, the tech company behind Pokemon Go had to implement some app localization tweaks before launching the game into the international market.
United States, New Zealand and Australia were the first countries to access the game, but the launches were scheduled for a later time. It was a smart move as the gaming company wanted to build up anticipation for the countries that didn't get their hands on the game in the first phase. As an expected result, the consumers without official access went crazy about getting their hands on the game and they were ready to do anything to get it.
So, now you might realize how crucial mobile app localization could be for your business.
Mobile application localization is a process you should consider when you have a plan to pursue the international market. User experience, languages, images and launching plan- all need to be taken care of perfectly so they can be tailored to your target market.
Global Reach with Mobile App Localization:
It's not the 20th century anymore where the United States is still holding the number one position for software. Now it's Asia where the majority of mobile app users are located. If you still stick to the one-language app launch, you are missing out on huge market potential.
Huge Sales Potential:
Currently, there are more than six billion global mobile application subscribers. Now just think how many sales you can make with a localized application. There's a huge sales potential.
Better ROI:
A mobile application can only make money if users download it. The more downloads a mobile app has, the more revenue it can make. On this particular front, Localized mobile apps perform much better than regular mobile apps. According to recent research, localized iOS apps were downloaded 128 percent more than the regular iOS apps.
Mobile app localization is not all about making it available for a specific region and translating the text, it's much more. It takes real expertise and experience to make your mobile application highly successful in a country with a different culture and language. If you are looking forward to localizing your mobile application but don't know where to start, you are at the right place. TechRev's highly experienced and skilled custom web and mobile application developers know exactly what it takes to deliver a perfect mobile app localization service to you. We are always ready to give you the best consultation on mobile app localization.