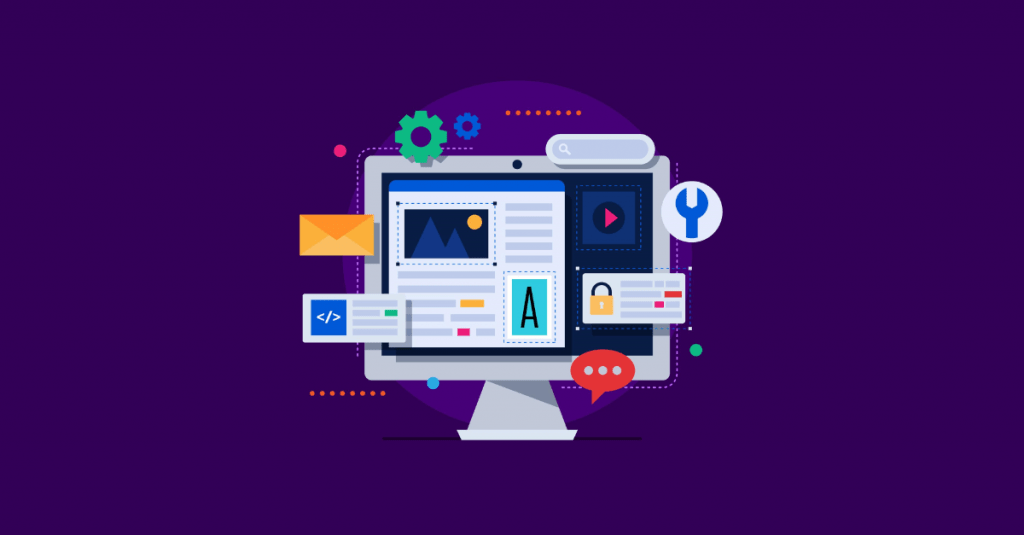 When it comes to bringing your business to an all-new level, having a proper web design approach is essential. In this article, we are going to talk about the key web design tips-
These days, having a proper online presence is the key to success for any kind of business, even for brick-and-mortar stores that do not have an e-commerce infrastructure.
According to recent studies conducted on consumer behavior, 97% of consumers search local businesses online, while 97% of B2B consumers research companies online before making their buying decisions.
Creating a website is not a big deal with so many website-building tools available online. But when it comes to creating a highly functional and user-friendly website following the current trends, a business needs the help of a professional custom web application development service that follows the key principles mentioned below-
1. The Web Design Must Be Mobile Responsive:
According to a report published by Tambay, 62% of buyers prefer to buy things online using their mobile phones. A statistical report published in 2017 revealed the fact that 90% of shoppers use their smartphones for comparing prices and go through product reviews before buying products from retail stores. The majority of consumers discard the websites if it's not mobile-friendly.
This is the reason why you should always have a responsive web design that provides the optimum user experience to your online visitors.
2. Make Your Website Easy to Find:
You should have a unique domain name that defines your website in the best way. You can also register your company name as your domain name. Make sure your visitors won't have any difficulties remembering your website's name.
3. Place Contact Information Intelligently:
If you want your visitors to contact you or call your sales business development team, place your contact information in places where readers can easily find it.
Placing your contact information at the top of your homepage is one of the best practices that most popular websites follow. It ensures that your visitors would easily be able to find your phone number, address, or any other contact information they want.
If you use social media platforms for customer engagement, put the social media links at the footer where people can easily locate them.
4. Make Your Website Easy to Navigate:
We at TechRev regularly follow the top-performing websites and their designing trends. What we have found common in almost every successful website is they always keep their top-level navigation menu limited to five prominently labeled tabs. They keep all the related and well-organized pages under those tabs. Your website should have a clear way for visitors to get back to the homepage. It's always a good idea to incorporate an intelligent search feature that can take your reader to any of the specific pages they want.
5. Keep Your Pages Uncluttered:
According to Paul Bolls, assistant professor of strategic communication at the Missouri School of Journalism, a website should allow its readers to find all the relevant content and information easily. Too much content or information in a website could overload the minds of your visitors, thus making it difficult for them to retain critical information. It's important to strike a proper balance between content and graphical elements in your website. Your objective should be to maintain a clean appearance for your website.
6. Make Sure Your Content is Accurate:
Wrong or vague information always turns off visitors to a website. Whether it's invalid information, a wrong number, or an outdated product description, you should either eliminate it or update it with the correct information. Not only should you proofread each section of a page thoroughly before publishing the page, but you need to keep checking it each time you update the content.
7. Website Loading Speed Matters:
According to a 2019 study conducted by Google, 53% of mobile users abandon a site that has poor loading speed.
When it comes to ensuring a good page load speed for your website, every second counts!
A professional and experienced web and custom web application development company understand the reasons behind slow page-loading speeds and areas where things can be improved to speed up the page-loading process.
8. Have Right Call-to-Actions:
Each page of your website should encourage your visitors to do something; call your services, purchase products, download documents or put in their contact information. The invitation should be clear. Whether you use a button, a link, or verbiage, make sure you keep those where visitors can easily notice it.
9. Keep A Simple Design:
It's not a good idea to use too many fonts, colors, or animated graphics, as these page elements can divert the attention of readers from the central focus of the webpage. Always try to keep paragraphs short and engaging. Using bullet points is a great way to make content more readable and interesting.
Now you have an overview of important elements that your website needs to succeed. If you are looking for more information about custom web application development solutions for your business, look no further and contact TechRev's team of highly efficient and skilled web developers.