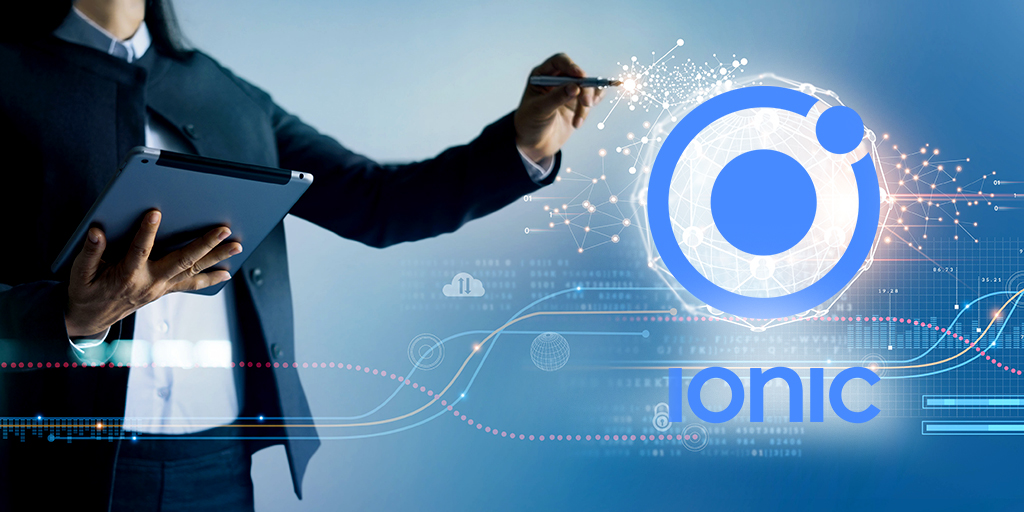 Mobile apps are becoming a go-to solution for consumers to avail of any service or buy products. Henceforth, developing an application that is not only efficient but also offers convenience to customers is becoming imperative. And while providing what users need, it is important for an enterprise to understand the mobile market. There are only so many kinds of users, Android and iOS. Unlike earlier, both are important for any type of business. In addition, both consumers demand a seamless experience.
Therefore, offering a robustly built cross-platform application becomes the right action.
For this, choosing a popular framework which is Ionic, will be a good decision to make. It is an innovative development solution to build a hybrid mobile app.
Why is Ionic Framework an Appropriate Option to Pick for Cross-Platform App Development?
The respective framework is an open-source HTML 5. It allows the developer to display the web content in an application that offers convenience to users. Using the Ionic framework, it becomes easy to create a visually appealing front end because it utilizes tools like HTML, JavaScript, and CSS. Henceforth allowing the development of highly creative and beautiful mobile applications.
While using Ionic, businesses can offer flexibility in terms of using themes and components for fully functional interactive interfaces to designers and developers as well. There are many light-to-dark themes available for developing cross-platform apps.
How Business Benefits from Ionic Framework?
It helps enterprises in a quick and easy development process. As it is an open-source platform, the building of cross-platform mobile applications becomes easier than expected. Here below are the list of the additional benefits:
Simple Technique:
It provides convenience to professionals because of easy comprehension. They can use their HTML, CSS, or JavaScript knowledge to develop an app. Furthermore, there will be no complications in making a switch to the Ionic framework.
Support Hybrid Development:
The compatibility feature of the respective framework allows easy development of an application. There are versatile components available to build a solution that seamlessly runs on any operating system and on versions too.
Responsive UI:
Every customer has a specific need. Henceforth, while designing an interface, the operating system has to be kept in mind. Therefore for the smooth running of an application, the framework offers highly functional components that can be modified and used accordingly.
Utilize Angular:
The ionic also lets developers take support of Angular. The functionalities offer the convenience of creating a dependable structure and managing codes facilitating hybrid app development.
Summary:
The business looking for expansion and grabbing worldwide attention should focus on cross-platform app development. For this, the Ionic framework will make the work easy. It will keep an organization ahead by offering high-quality and appealing designed apps.
Furthermore, it seems cost-effective and makes the development process faster than expected.
Recommendation:
Hybrid mobile app development requires skilled and experienced developers. Therefore, it would be wise to connect with the industry leaders who have implemented and delivered many apps based on the Ionic framework. Hence, it is advised to choose one of the trusted names in the industry TechRev team. They have expert developers to begin with your project and to provide on-time delivery.