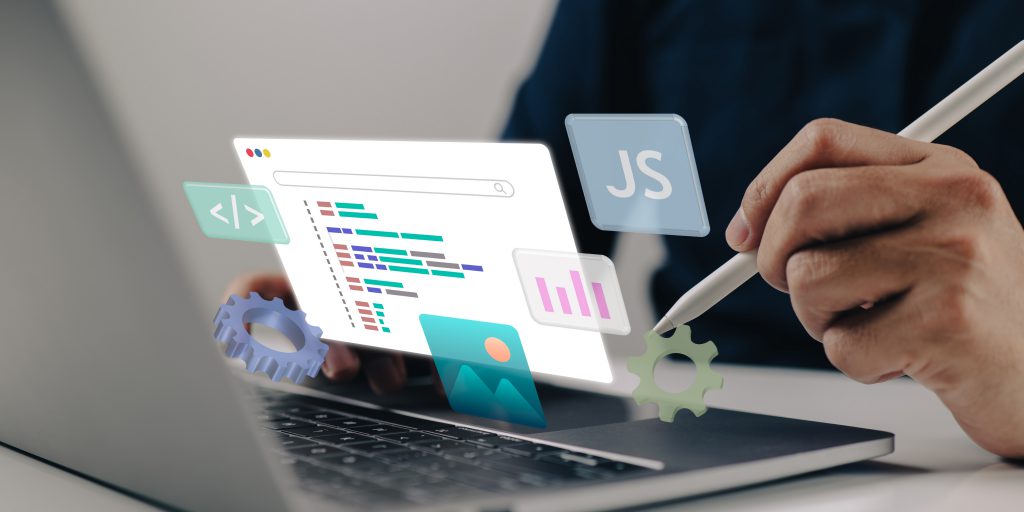 In this digital age, most individuals use smartphones, and the majority of services are performed online through mobile apps. This prompts the creation of an online presence for your company and the availability of your services via web and mobile app development. You can engage with your customers much better if you have a user-friendly and interactive mobile app or custom software.
The first thing that would cross your mind before launching your services online is to work with a top mobile app development firm that is well-equipped at creating mobile apps and has experience creating e-commerce apps. It's because creating a mobile app to expand the online reach of your company will require teams with the skills and in-depth understanding needed for android app development, ios app development, or hybrid mobile app development. 
Employing one of the top mobile application development firms for your custom software development(mobile apps) assures that you may build a great app that will enhance the customer perception of your company, boost sales, and transform the course of your company's destiny.
How to choose the best mobile app development company or a custom software development company is the most crucial question at this step. And, it is evident that carefully choosing the best firms for developing mobile applications is essential for your business to grow as you have projected.
To help with this, we've compiled a list of the key considerations in 2022 when picking the top mobile app development firm or software development company.
Level of experience: Experience in the industry is essential for a software development company. When selecting the top mobile app development company for your project, examine the IT team members' backgrounds to see if they have the necessary training and practical software development experience, this is important.
Work Portfolio: Request a portfolio of the mobile applications or custom software that have been successfully delivered by the IT software company, you are planning to choose. Examine their previous work in various fields to determine how deeply invested they are in each project for developing mobile apps. Additionally, get the names of the app from them and double-check the apps' effectiveness.
Technology: Inquire about the company's practical experience with the latest tools. Additionally, be sure they have the technology your app will require to be built. For instance, Agile methodology is in demand in the SDLC (software development life cycle) for the production of strong and scalable apps. Also, Low Code and No Code technology is also rising, and most companies are employing them in their app development process.
Efficiency: Verify in advance that the software development company you select is capable of completing your project within the deadline you have set. Meeting your deadline may be challenging if the relevant organization already has too many projects on the go.
Understanding their development strategy: Your mobile app development company must have a top-notch design and top-notch security features. So, have a discussion with the teams that made the prototype, to see if they emphasize producing top-notch UX designs for their apps.
Maintenance: It is among the most crucial elements since, in order to meet changing client demands, you must regularly update your app and add new features. So, be certain whether or not the software development company you choose offers frequent upkeep and support to its customers.
Testing for quality analysis: Ask your developer if they would test your app on various hardware and OS combinations before sending it to you, because the app you develop may be cross-platform app development. Testing is essential to evaluate the app's quality and thus, it enables identifying and correcting any flaws that may exist.
Synchronized Communication: In order to develop your app to the highest standards, make sure that the communication between you and the developer is easy to manage while keeping up with the mobile app development in the meantime.
Integration with Third-party apps: You might need to incorporate the feature, App Localization which enables third-party software to offer your services to the app users of other locations in order to make your app accessible in multiple regions.
Legal Contract: To own your app and its source code, you must sign a non-disclosure agreement with your IT software company. This is an important consideration when choosing an android, ios, or hybrid mobile app development company.
End Note:
Undoubtedly, your best course of action would be to work with a custom software development company, such as TechRev, which is a leading provider of mobile app development services. Additionally, they can build you a high-performance app at a fair price. The creation of high-performance (user-friendly and elegant) apps is one of TechRev's unique strengths, along with outstanding customer service and a long list of other attributes. The TechRev work portfolio also speaks volumes about the company's dependability and development capacity.