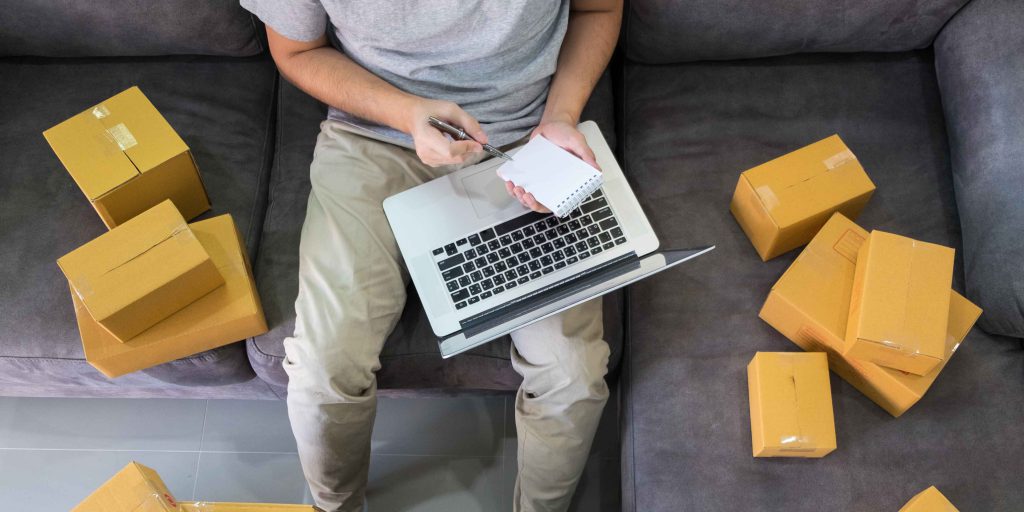 Adopting custom software for small businesses has become a popular and integral business move.
Custom software development offers an innovative and remunerative solution for small businesses. Organizations need to learn and evolve consistently from small businesses to large enterprises to outperform their competition. Using technology in this competitive world is a step forward for businesses and enterprises. 
Custom business software is created to meet the specific requirements of the business and aids in increasing an organization's effectiveness, productivity and profitability.
Tailor-made app development is the suitable approach that many enterprises are conjugating right now. It increases output, provides unique solutions to problems and includes all the latest technologies for software development. Moreover, with TechRev, custom application development is simple and affordable to help uplift a business with a technological edge.
So why should small businesses opt for custom application development? Here it is!
Custom Software Development For Small Business
Previously, businesses used to choose software applications readily available in the market. However, with this process, they couldn't fulfill all the enterprise's needs on time. Custom software development for small business is the approach of creating and providing tailor-made software to meet the needs of clients and enterprises. 
Custom business application development enables businesses to obtain highly personalized software applications for specific needs. Customized apps are important to every software development company, large or small. Custom app development boosts scalability, reduces cost and is compatible with all devices.
You can build custom apps for Android app development users. Tailor-made iOS app development is also important for wider business reach. Thus, businesses can enjoy better growth with hybrid mobile app development and an improved customer base. 
Seeking the best custom business software? TechRev is the best US web and mobile app development company for your business. It helps in custom business application development with flexible functionalities that are the right fit for companies with specific requirements.
Unless we understand the value of custom app development, we may never realize why every business, including small businesses, needs it. So here we go!
Importance of Custom Software Development
Custom apps provide the right technological push for enterprise growth. You can include all the special features and additional important aspects into the application while addressing the organizational needs. Isn't it the competitive edge that propels the enterprise to grow further?
The needs of every enterprise are unique. Buying pre-made software from the market puts the business at a disadvantage and can never meet those unique and specific business needs. Therefore, custom mobile app development for small business is an absolutely essential approach.
Bespoke hybrid mobile app development helps IT software companies improve prospects. However, small businesses should never let go of such wonderful technological breakthroughs. 
6 Advantages Of Custom Software Development For Small Businesses
Here are the six benefits of small business app development.
Answers Specific Needs of Your Business: Small businesses need to answer their business-specific needs and requirements to grow better than others. Custom app development addresses specific needs. Therefore, many companies are introducing their custom mobile apps for business.
Better Connectivity At Affordable Price: Every business needs applications for better connectivity and management in this digital age. Rather than a costly pre-made application in the market, small businesses can customize their version at affordable prices.
Competitive Advantage: Adding extra and unique features brings in a competitive advantage. Custom app development is known for offering you unique features on demand!
Highly Secured: Custom-made apps are more secure with induced safety protocols than pre-existing applications.
Easy Automation: Small businesses have some key and mundane operations. They can be efficiently managed by automating them with custom app software solutions.
Long-run Benefits: Off-the-shelf or preset software often ends up making businesses hostile and weak when they are unable to answer their concerns and issues. Custom-built applications are great for active support and maintenance. Custom software for business ushers in assurance for small organizations for their long-run smooth working. 
Small businesses should live through all these benefits and grow exponentially.
Build Custom Software For Small Business
So you're now aware of the significance of custom software development for small businesses.
For quality custom-build applications or low-code development applications, TechRev is the right choice for both small businesses and big enterprises. As a leading custom business software development company, we offer cutting-edge software solutions to attain business traction and beat out the competition.
Seize the chance and get better at what you do with custom-made applications!