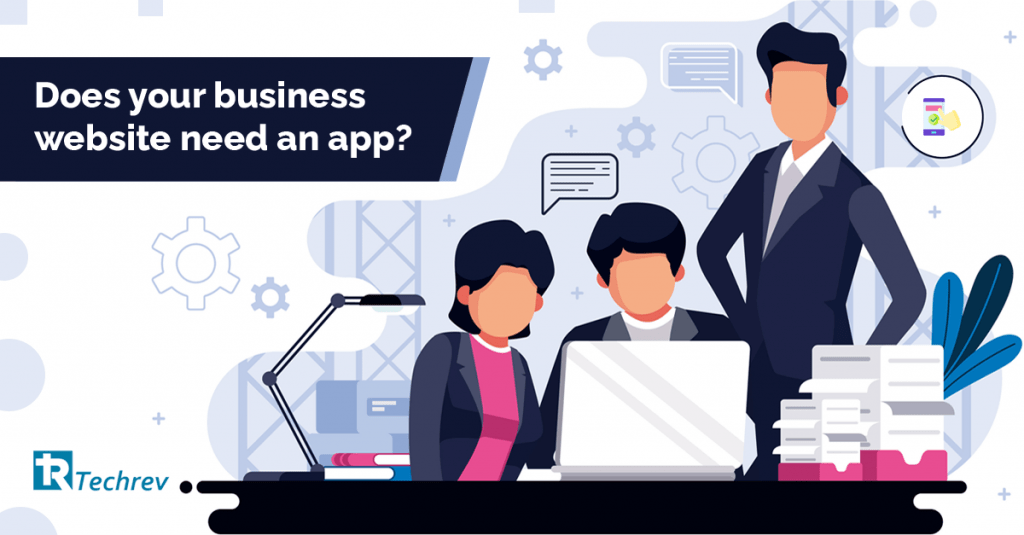 The rise of smartphones and mobile applications has taken the digital ecosystem by storm. It's fair to say, the apps have redefined many aspects of so many people's lives and livelihoods. And for a lot of us, apps have also become an integral part of our daily routines. So yes, we'll circle back to the question, does your business website need an app?
The answer has two routes
Route 1: Product or a Digitized Solution
If you are an enterprise offering a digitized solution, chances are your solution would be better suited for devices and not just browsers. If you currently run a website that deals directly with the people or the public at large, then there's no doubt you need an app. Take social media apps for example. It all started as a website, but eventually Facebook and Google realized the importance of apps.
While we are heavily dependent on internet-based activities on the move, a well-designed app opens doors to a myriad of possibilities. 

Route 2: Corporate Website or Profiles
Unless your audience is interacting with you frequently, your website doesn't require an app. When it comes to blogging or updating your company's portfolio, it's all limited to one-sided information transfer. Unless it involves frequent interaction with your audience, you might need an app, until then you are good to stay with your business website. Just keep on updating it.
For more information, read our blog on Best ways to Promote your Business Online
For this week's blog, we're going to look at the different types of websites and their potential as custom apps. We'll also touch on matters such as level of efficiency, convenience and user-friendliness. Read on to know more.

News Website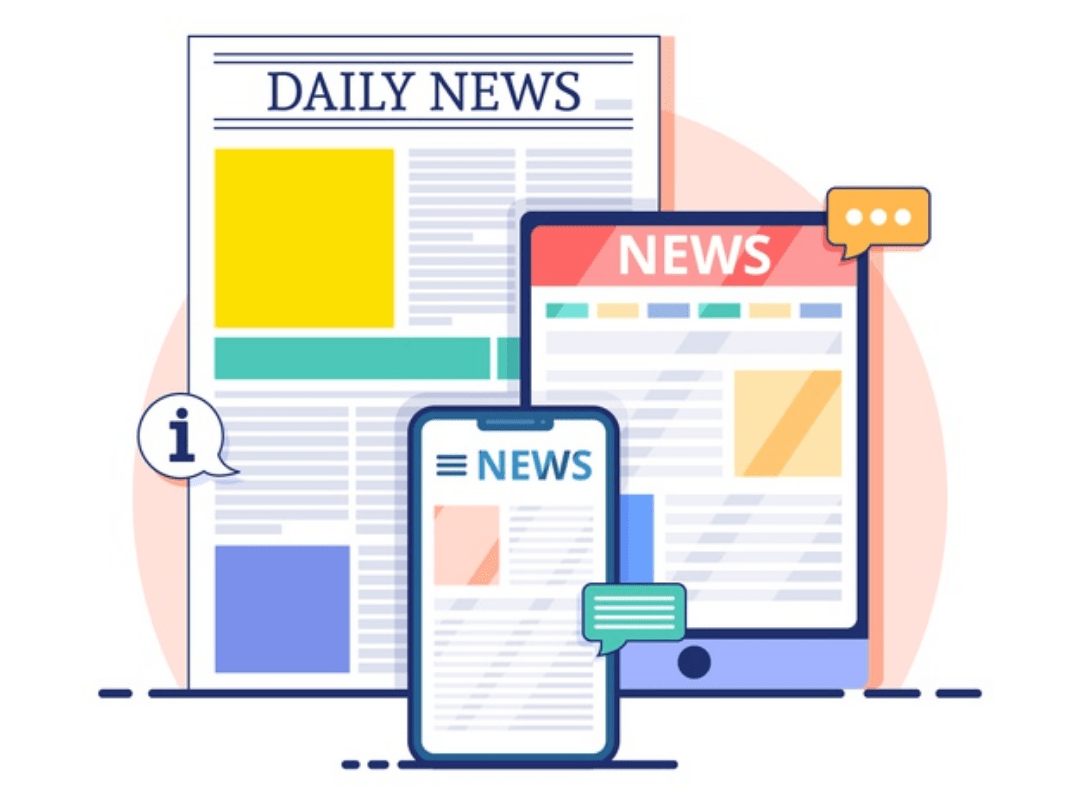 If you are an established or aspiring news agency, you are more than aware of the importance of staying updated. Whether it's about cosmetics, wine, finance or parenting, staying on top of news and trends is an everyday task. Furthermore, an app allows a whole lot of other benefits than a website. 
You can send push notifications to your readers when a new post is uploaded. This results in enhanced readership and audience retention. Don't forget it's something which is bound to be appreciated by your followers. If you are offering any premium content, you'll have the option to run promotions and set up specialized payments. 

Website E-commerce
Since your E-commerce website is the place where your customers frequently visit to order and purchase goods and services, then you must be thinking about expanding. It's just a matter of time in this app-driven world, an e-commerce site without a mobile app hits a brick wall. 
Today's customers love the ease of using e-commerce apps with the flick of their hand. What's more, a custom app tends to be more user-friendly than a traditional e-commerce website, meaning more buyers. Customers increasingly demand on-the-go access with a higher rate of usability and ease. Having a custom app for your e-commerce site allows your sales figures to go through the roof. 
As compared to traditional marketing, apps also allow you to send reminders, push notifications and come up with discount coupon codes for special promotions. With an app, you don't have to worry about sending out mass email marketing messages. Because with just a push notification, you can achieve much more. Don't forget if you have a good presence on social media and have great brand collaborations, your customers can get everything they need.
If you want to know more about maintaining a good social media presence, check out – What to expect in 2021 for eCommerce apps?


Software tools
The number of websites offering software tools out there on the internet is probably more than a million. However, more and more web app managers who deal with software prefer to have custom native apps made for their enterprises, to give their site visitors a personalized experience based on quicker and more user-friendly solutions.
Software tools built on native apps have proven to be highly successful over the past few years. The sense of on-the-go utility has become more important. It gave apps the freedom to make use of services no matter what services are needed or where. It can be from a particular location or remote, it works like a charm. 

Still, wondering why your business website needs an app?
As mentioned, there's a great scope in offering personalization and on-the-go solutions to your audience's devices. As more smartphone users increasingly rely on apps to improve the quality of their lives, their experiences are what matters the most.
Once you provide a custom app as an extension to your website, you're inviting a world of new opportunities to your business. If you'd like to know more, stay tuned to this space or get in touch with TechRev experts via info@techrev.us