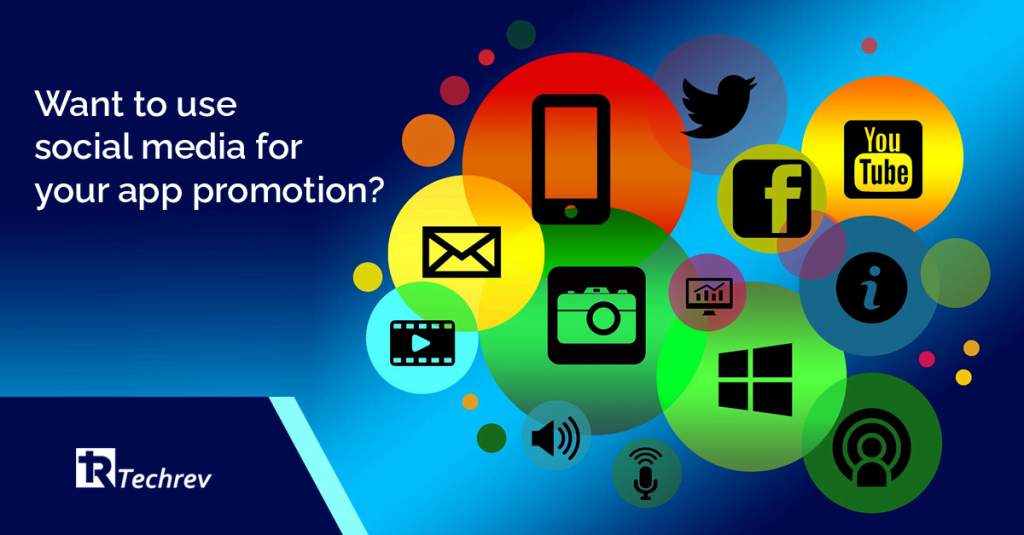 Not many years ago, the only marketing methods involved SEO and direct advertising. However, social media platforms redefined the advertising systems by giving brands a podium to connect with their audience. That is why social media marketing is absolutely necessary for a scalable business.
Today brands are actively brainstorming and posting on social media for their upcoming network promotional campaigns and videos. Brands such as Adidas, Ikea and Walmart actively go live on social media and do moment marketing to increase their media influence. It's the time your new app also leverages the power of social media.
Let's look at the different methods to promote mobile applications using social networking platforms. 

1. Build a social media strategy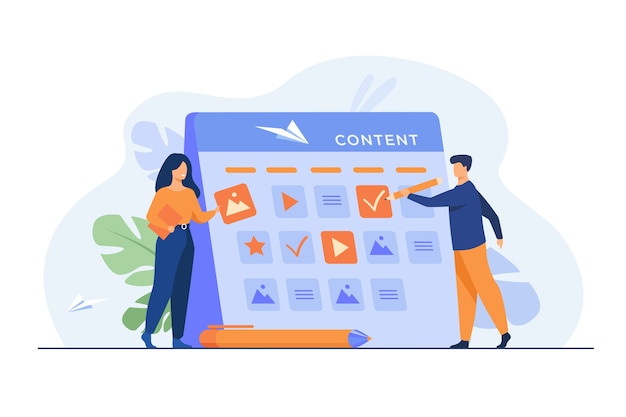 Social media strategies are the most fundamental when building an online presence. If you don't know what to post on social media, research your competitors first. Build a strategy for marketing on Facebook, Twitter, LinkedIn & other platforms. Every platform has a different audience and tapping into their respective audience will always make your day. 
Just like you cannot provide blog posts for Pinterest and Twitter, you must not post redundant updates or repetitions on your LinkedIn page either. Pinterest is a visual-centric platform, so whatever you post must be driven by the infographic or the creative. However, LinkedIn and Facebook are information-driven, hence all the important information must not be lost to gain important B2B connections.
Once you have figured out what you need to do, it will help you clarify what you must write and share. Such posts may be about the newer versions of your app, videos with examples, testimonials, user-generated content or even problem-solving posts.
To make things more interactive, you can talk about myth-busting, FAQs and announcements as well.

2. Reviews & Guest Posts
Your products are for the public and you should listen to what they have to say about them. Always appreciate constructive criticism and act on it. Don't forget you can also ask the public page admins to post information about your app or review it.
To offer them an incentive in return, you can always offer them a promo code that can be redeemed in your app. 

3. Influencer Marketing for social media
Influencers, bloggers & content creators are some of the best ways to promote your blog. However, always ensure you are pitching to the creators and influencers from your niche itself. If your app is in the fashion industry, you wouldn't want to approach an influencer in the medical field unless your app has something for them too. 
Feel free to reach out to the bloggers and ask them to either create a blog post, social media post or at least a story to promote your app. Every niche, even the most narrowed ones have their opinion leaders. Do your research and approach the bloggers that are either willing to do it for free with some incentives or the ones that fit your budget. Discuss the idea with them and if your project fits with their style, their followers could certainly end up being your customers.
Also read: How to build an influencer marketing strategy in 2021
4. PPC & CPC ads
First things first, you have to create a budget and then a clear messaging for your audience. PPC & CPC are basically the ads where your budget is only deducted if the ad is clicked by the user. So, ensure that it reaches the right audience, or else your bakery ads would reach out to someone who doesn't need a custom-designed wedding cake and only browses the online store. 
It's not always easy to find your target audience and may take heavy research. That's where TechRev comes into the picture. Reach out to our experts and it will be a piece of cake. Once you have your target audience identified, it'll be much easier for you to convert these potential users into customers. 

5. Gratification
It's common knowledge that people love to associate themselves with something interesting & unique. Leverage this thought and collaborate with bloggers. You can offer them incentives & coupon codes or even free access. Ask bloggers to share this information with their audience.

Learn more about Best ways to Promote your Business Online
We now have come to an end of the fundamentals of how to grow your app using social media. We hope this information was useful for you. If you are looking out for experts to help with your app promotions, TechRev digital marketing experts are just one email away. Shoot a message and we'll get back to you at the earliest time possible.